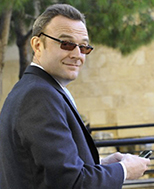 Management does not have the luxury of choice.
Poor monetisation strategy and a lack of fiscal discipline is likely to ensure that SoundCloud ends up being forcibly acquired by one of its rivals when it finally runs out of money.
From looking at the contenders, I think Google Music looks like the best fit.
Despite raising $70m in debt in March 2017, the company is in dire financial straits and it was forced to close offices and lay off 40% of its workforce last week saving an estimated €16.7m.
Given that the company lost around €50m in 2016, this looks set to only prolong the stay of execution until sometime in Q4 2017.
The company has said that it wants to take back control of its destiny (from its venture investors presumably) but with no money coming in and great difficulty in raising more, management does not have the luxury of choice.
The big question is the user base.
SoundCloud last updated this figure 3 years ago when it said that it had 175m MaU but there is concern that the success of Spotify's free tier and YouTube have taken a big bite out that number.
This will have a material impact on any potential acquisition later in the year, but for the moment the main concern remains cash flow or the lack thereof.
I see two problems:

First: monetisation. Assuming that SoundCloud still has 175m users, it is currently generating $0.02 per user per month in revenues.
This compares very poorly to Spotify which I estimate generates $2.54 per user per month despite the majority of its users being on its free tier.
The fact that Spotify is 127x better at monetising its users than SoundCloud is, more than accounts for differences in catalogue and user base and shines the light squarely on SoundCloud's lack of execution.
Anecdotally, as a regular SoundCloud listener on its free tier, I have never heard or seen a single advertisement, further reinforcing my opinion on execution.
Second: fiscal discipline: SoundCloud has had nice offices in Berlin and elsewhere, has offered free catered lunches twice a week and gifted new employees MacBooks and headphones as well as other freebies.
What is more, I think management has had its head in the sand with regard to the financial car crash that has brought it to its current predicament which potentially could have been avoided if it had been faced head-on.
The net result of the sudden layoffs is that morale has come crashing down and I understand that the people that SoundCloud badly needs to keep if it is to fix its monetisation problem, are now looking to leave.

The biggest problem I see is that the financial problems will absorb much of management's time in trying to raise more money, meaning that the real problems of the business go unaddressed.
Consequently, I think the company will run out of money in Q4 17, as predicted, and be forcibly acquired for just enough to pay down the debt ($70m) leaving the assets unencumbered.
Of all the potential suitors, I think Google makes the most sense.
This is because SoundCloud is most like YouTube as a repository of user generated content and in that regard, Google will probably be most able to monetise what SoundCloud cannot.
I can see it being slotted into the YouTube infrastructure and being rebranded YouTube Audio or something similar.
The future is very bleak for SoundCloud but I think that management has only itself to blame for spending too much time feathering its nest and not enough time on grinding out hard cold cash.