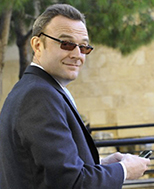 Rovio could help Tencent spread its wings.
Rovio is almost certainly past its prime but it has an asset that could be capitalised on should the right buyer come along.
Tencent is not showing any real signs of being the right buyer at the moment but its ownership of Supercell makes Rovio a good strategic fit.
Rovio is the creator of the well-known Angry Birds franchise where its revenue from games has been revitalised by the recent good performance of the Angry Birds movie.
2016 revenue / EBIT was Euro190m / Euro17.1m with a bump in games, thanks to the movie, bringing the company back into profit.
The revenues from the movie will be recognised over the 2017 and 2018 financial years.
Tencent has had some success in taking Western games and leveraging them into China as League of Legends has become a major hit in China through Tencent's patronage.
I have been fairly disappointed with Tencent's acquisition of Supercell so far as while it is now able to leverage Supercell's hugely popular games into China, I think the real opportunity lies outside.
The Chinese market is starting to slow meaning that the BATmen will need to look elsewhere long-term for sources of growth.
Of all of the BATmen, Tencent has the greatest opportunity as the Digital Life segment in China within which it is the strongest remains unoccupied in developed markets.
This is kargely because the big multiplayer gaming communities Xbox Live, PlayStation Network, Valve (see here) have all failed to leverage their communities from PCs and consoles into mobile.
Activision Blizzard, which I think purchased King Digital exactly for this purpose, is also not doing a great job of it as active users of King mobile assets have gone into freefall.
This leaves the way open for Tencent to begin to build its assault on developed markets starting with the all-important segment of Gaming which it dominates at home.
However, it has not shown much intent to make the most of this opportunity instead concentrating on leveraging overseas games into its home market.
In Supercell it considers itself to be a financial investor which is why it seems to have been left pretty much to its own devices.
Rovio would be a good fit for Tencent alongside Supercell but I still think that the real opportunity lies in using these assets to grow its presence overseas.
Tencent has by far the strongest ecosystem in China with 77% coverage of the Chinese Digital Life pie which is why I think there is so much upside.
It makes almost all of its money from selling media and games with only a small proportion coming from monetisation of the ecosystem it has created.
If it was to effectively monetise its ecosystem at home and aggressively push into developed markets, it could become one of the biggest digital ecosystems globally.
However, there is still a long way to go in recognising this opportunity and it needs to structure its assets appropriately to take advantage of that.
Consequently, I don't see Tencent seeing the benefit of this for some time to come but the good news is that there is still enough growth left at home to sustain the valuation for a while.
Tencent, alongside Baidu and Microsoft are my favourite ecosystems at the moment.