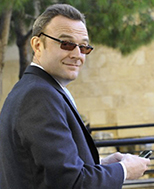 Uber's dreams of colonisation are slipping away.
First Uber lost China, then Russia and now it looks as if South East Asia may go the same way.
I am sure that Brazil and India are taking feverish notes.
SoftBank and Didi are investing $2bn investment in Grab, the Singapore-based ride-hailing company that offers its services in 6 countries including Malaysia, Singapore, Indonesia, Thailand, Vietnam and Philippines.
The total round is expected to be around $2.5bn with a post money valuation of $6bn.
Grab is present on 50m devices with 1.1m drivers and fulfilling 3m rides per day.
Grab has two advantages over Uber.

First: dominance. According to Grab, it already has 91% market share in taxi hailing and 71% in private vehicle hailing in the markets it serves.
This is crucial as RFM's rule for online marketplaces states that to become to go to place to buy or sell a product or service, the marketplace has to have 60% market share or be double the size of its nearest rival.
Assuming these figures are accurate (there was a lot of dispute in China), then Grab has already become to the go to market place although the opportunity is very lowly penetrated.
I suspect that this is why it needs such a large fund raising as this position has to be maintained while the ride hailing becomes much more prevalent in the region.
Second: GrabPay. One of the problems with ride hailing in emerging markets is the fact that credit card penetration is very low.
A large part of the ride-hailing experience is the ease and simplicity of payment and GrabPay is way to bring this experience to those with no credit cards.
GrabPay credits can be purchased at ATMs, stores and banks (in a similar way to mobile phone airtime popups) which can then be used to pay for Grab services.
I think that this will remove one of the major hurdles to uptake of the service as this issue has made life difficult other offerings like EasyTaxi which operates in Latin America and the Middle East.

Uber's rivals overseas are making the most of its turmoil at home as while management attention is focused in USA, I suspect not much is going on overseas.
This gives its rivals more time to establish themselves and none of them appear to be wasting any time.
The net result is that Uber's dreams of colonising the world appear to be slipping away.
I suspect that it will remain dominant at home and some key Western markets (like UK) but it will have to do much more than just ride hailing in those markets to justify a $65bn valuation.
This is why autonomy may end up being so important as if Uber can capture a large piece of the gigantic $2.7tn transportation market in USA by operating a fleet of autonomous vehicles, then it could conceivably be worth 10x that figure.
However, Uber has a very long way to go before it gets to that point as its autonomous offering ranks dead last by RFM's reckoning (see here) and the car makers could well be fighting in this market for their very existence.
I would not be surprised to hear of secondary transactions in Uber stock at well below $65bn and I can't see much that's going to push it up anytime soon.
One to avoid for now.