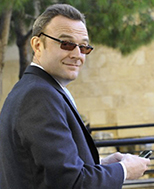 Wearables are sitting in a holding pattern. 
Amazon, eBay and Google (Maps) have ceased supporting their apps on the Apple Watch, confirming my suspicions that while it may be novel to shop and navigate from the wrist, it is neither useful nor fun.
I see this as yet another sign that smartwatches and wearables remain in limbo as they are a solution looking for a problem explaining why most users tire of them so quickly.
That being said, I think that wearables and smart watches have found a niche in the recreational fitness market which looks to have bottomed out after a very difficult period in the middle of 2016.
The market returned to growth in Q4 16 with 25% increase in volumes YoY but it was the cheap and cheerful providers that made all of the running with Xiaomi, Samsung and the others accounting for the vast majority of the increase.
To make matters worse, these are already commodity products with most priced well below $100 where no one is making a sustainable return.
The market leader Fitbit saw a 23% decline while Apple Watch grew by 13%.
I think that the reason why there is so little differentiation remains that no one has really figured out how to make a wearable product a must have.
Even Apple, which has a legendary ability to come up with compelling use cases, has struggled and the main question asked by potential users is: "Why would I buy it?" rather than: "How much is it?"
Outside of fitness tracking, wearables are little more than remote controls for a smartphone providing no reason to shop or navigate from these devices.
This is why I suspect that Amazon, Ebay and Google Maps have dropped support although Google has said that it "intends" to support Apple Watch once again in future releases.
I would be not surprised to see other third parties drop support for the Apple Watch as there are costs involved with development which don't seem to have shown any tangible benefit to the developer.
I think that one of two things need to happen to make this segment blossom:

First: Devices become capable of delivering medical grade health measurements.
For blood pressure and blood glucose alone this would open up a market of 1.4bn users.
There are some signs of this among the start-up community but there is still some way to go.
Second: A must have use for these devices has to be found.
I am not confident as this has been Apple's great strength to date but even it has failed when it comes to the Apple Watch.

Hence, I think that Wearables will bumble along the bottom with very low profitability until one of these criteria is met.
I can't say that I would be keen to invest in anyone with exposure to this difficult and non-profitable segment.