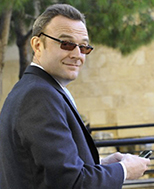 Xiaomi is back but ecosystem nowhere to be found.
A monster quarter has brought Xiaomi back into contention as a major player in the smartphone industry but this recovery needs to be more than just a product cycle for it to stay there.
In a letter to employees, CEO Lei Jun has announced that Xiaomi has shipped 23.16m smartphones in Q2, up 70% QoQ.
Most importantly, this represents a significant gain in market share from 3.6% in Q1 2017 to as much as 6% in Q2 2017.
This looks to have been achieved through a combination of factors:

First: new products. The new flagship Mi 6 launched at the beginning of the quarter which was well received and looks to have been the backbone of the recovery.
Second: retail channel. I have long been of the opinion that Xiaomi ground to halt because it had fully exhausted the capacity of selling devices over the internet.
In order to address a wider slice of the market, Xiaomi has invested heavily in retail with 123 MI stores opened across China and the first results from this push are now being seen in the numbers.
Third: India and overseas: Investments in India are beginning to pay off with the Redmi Note 4 becoming the biggest volume smartphone in Q2 17, elevating Xiaomi to No. 2 in India.
By far the largest part of Xiaomi's overseas fan base is to be found in India and this should help the fan base to grow further.
However, India can be one of the most fickle markets as it is so price driven and as many Indian brands have found, success can be all too brief.

This quarter will mean that its revenue target of RMB100bn in 2017 should be reasonably easy to achieve but the company also set itself the target to ship 100m smartphones in 2018.
This is achievable as long as the company can hold onto the share that it has so suddenly won back.
For me, this is the big question as if most the volume is coming as a result of its nice new products or very generous pricing (India), then this is unlikely to be sustainable.
This will result in a few very strong quarters as its fan base upgrades and then a drift back to baseline.
I think Xiaomi has a chance to avoid this with its growth outside of China and its push into retail but it will cost it dearly in profitability.
This is because amongst all of this success there is no mention of its ecosystem anywhere.
This leads me to believe that Xiaomi is still selling its products pretty much on the basis of good quality hardware at very attractive prices.
Only by luring users in and having them identify with Xiaomi software and services can Xiaomi ever really hope to make than a commodity margin in smartphones.
Hence, I still think that Xiaomi, like all of its Android brethren (except Samsung) is making 2-4% EBIT margins in the best instance.
This means that even hanging onto this level of market share in the long term would see EBIT generation of around $1.5bn per year.
This is not nearly enough to justify anything like the $45bn at which it last raised money, but it is enough for Xiaomi to remain independent.
The risk of being acquired by Tencent or Alibaba will decrease, should this new level of market share prove to be sustainable.