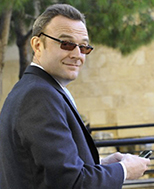 Xiaomi and Huawei go in different directions.
While commentators are absorbed with Apple's (almost certainly temporary) No. 1 position in the smartphone market and Oppo's ascendency in China, no-one seems to have noticed a good recovery at Huawei and that things are looking increasingly dicey at Xiaomi.
IDC has released its figures for the smartphone market in Q4 16 both globally and in China.
The market has shown some growth with 7% growth YoY globally and 9% YoY in China with the Chinese makers increasingly dominating the market both at home and overseas.
Apple has gained the No. 1 slot but is almost certain to lose this back to Samsung in Q1 17, due to the heavy seasonality of its handset business.
Both Oppo and Vivo make an entrance in the global top 5 with 7.3% and 5.8% share respectively, but I think that the real winner of the quarter was Huawei.
By the same token all does not appear to be well at Xiaomi which has fallen to No. 5 at home and is well out of the global top 5.
I have discussed these two in a bit more detail below.
Huawei
Huawei has had a torrid 2016 after spending big at Mobile World Congress and failing to make the market share gains that it badly needed to begin to fulfil its ambition to become the global No. 1.
I am pretty certain that the increase in spending in 2016 has pushed the handset business into loss making territory for the year.
Furthermore, I suspect that the business will be on a much tighter leash in 2017 which will mean that investments have to be very carefully targeted.
The good news is that it had a much better Q4 2016 gaining 1.8% points of global share to reach 10.6%, giving it a platform upon which to build in 2017.
I remain convinced that to really become No. 1, Huawei must become an adept of software and the user experience which is something with which it continues to struggle (see here).
I see 2017 as a year of focusing on profitability and steady gains rather than all-out assault upon the market.
Xiaomi
Everything seems to have gone wrong at Xiaomi during Q4 16 with a heavy market share loss and the departure of its international captain and tireless cheerleader, Hugo Barra.
Following its explosion into the market with a cool user experience and innovative sales channel in 2015, during Q4 16, Xiaomi fell to an ignominious No. 5 in the Chinese market with just 7.4% share down from the 15% it managed during 2015.
I suspect that overseas it has also struggled as RFM estimates that its global share has fallen to 3.1% down from 4.1% in Q3 16 and its peak of 5.1% in Q2 15.
The departure of Hugo Barra is a sign that all is not well with its international business where its Chinese ecosystem has no relevance leaving it stuck selling Google.
I think that this leaves Xiaomi struggling for relevance both at home at overseas, putting its ecosystem strategy at great risk.
Xiaomi has comfortably more than the 100m it needs for critical mass, but I am becoming increasing concerned that the engagement that it is able to generate is not nearly enough.
This is because on the Chinese Digital Life pie, not one of its services is the dominant offering in any segment, leaving it playing catch up with the much stronger and more aggressive BATmen. (see here).
I am sticking with my $5.0bn valuation for now but unless Xiaomi shows a new lease of life in 2017, this will be going south again.