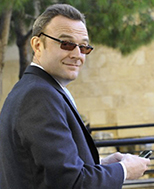 Twitter must broaden its product offering to grow again.
A reasonable set of results was marred by the frank admission that the company has a lot to do before growth comes back.
Q2 15A Revenues / Adjusted-EPS was $502.4m / $0.07 compared to consensus estimates at $481.9m / $0.04.
However these figures included $12m of revenues from the newly acquired TellApart which was both unexpected and is not expected to continue as Twitter is not planning on fully monetising this asset yet.
Q2 15A organic revenues were $490m, still above consensus indicating that in the area where it operates, Twitter's monetisation remains top notch.
Monthly active users (MaUs) were 304m as the company added just 2m active users during the quarter.
Q3 15E guidance was in line with expectations at $545m – $560m (consensus at $556.6m) putting the company on course to earn just over $2bn in revenues in 2015E.
Market cheer following the release of the numbers was quickly dashed by the frank admission that growth has dried up and that it will be a long time before it can be restored.
This sent the shares down 11% in after-hours trading to $32.41.
Twitter identified three areas that need action but unfortunately I do not think that any of these will fix the fundamental issue that has caused Twitter's growth to flat line.
These areas are:

Better execution.
Simpler and easier to understand offering.
Better marketing.

Twitter is hoping that action on these areas will allow it to restart user growth by increasing its appeal to the mass market.
Here, I disagree and I think that these areas are simply dancing around the edge of the real problem.
I have believed for a long time that Twitter must broaden its product offering in order to appeal to the mass market.
RFM calculates that Twitter's current product offering only addresses 9% of the Digital Life Pie in contrast to Google at 61% and Yahoo! at 73%.
For a company based on advertising, this is a fundamental limitation to monetisation which is the main reason why I think that growth has stalled.
Fixing the three areas is likely to bring incremental improvements and somewhat better monetisation through higher engagement but the mass market is likely to still remain elusive.
Twitter needs to use its platform to offer a wider range of services which will drive users to spend more time with Twitter.
In essence it must go from being a one product company to an ecosystem and this will require a radical shift in strategy from where the company is today.
It is important to remember that Jack Dorsey is only keeping the seat warm and this could be why there has been no mention of a move in this direction.
Facebook is beginning to move in this direction with the continual expansion of functionality of its messenger platform and this second attempt at becoming an ecosystem looks much more likely to succeed than the awful Facebook Home.
Until Twitter commits to moving in this direction, I think that there will be no meaningful return to growth leaving the valuation of the shares looking very stretched.
Consequently, the shares look like they have further to travel in the southerly direction.