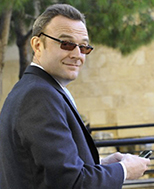 The curse of the US market looks to have been broken.
Figures for the US smartphone market show that Nokia looks to have finally broken the market share curse that has plagued it since the days of TDMA.
Figures from Counterpoint (see here) show that Nokia's market share has increased massively both YoY and QoQ.
Nokia now stands at 4.1% US smartphone market share compared to 1.4% in Q2 13 and 0.7% in Q3 12.
The losers have been Motorola, LG and BlackBerry.
Nokia has released a lot of models into the US market but I suspect that this is not the reason for the gains.
Quite simply the Lumia 520 ($175 unsubsidised) offers fantastic value for money and undercuts its competitors (with the same specification) by at least 20%.
Nokia's re-emergence in the US market has been all about having a decent phone at a cracking price and the desire of the operators to have a third ecosystem.
With Apple and Samsung jointly tied in first place at 33.7% each, the US market has become a duopoly which is terrible news for the operators.
The rise of the iPhone has created a systematic loss of bargaining and brand power for the operators which has led them to welcome Nokia back with open arms.
This combined with the great value that the device offers is what has driven the resurgence witnessed in the US market.
However, Nokia and Microsoft's job is far from done.
People are not buying Windows Phone because they love the experience.
They are buying it because it is cheap.
This is a great way to seed the market but much more needs to be done.
The Windows Phone offers a good experience and Microsoft services are of high quality and offer good coverage of Digital Life.
Microsoft needs to let Android users know about this and explain to them why they should buy a Windows Phone.
To date, all it has done is to let them know that it exists.
This requires a huge change in the marketing strategy as well as total overhaul of the retail experience.
When this is done, then I can believe that Windows Phone can really claim its rightful place as number three with market share of 20%.
Until then it will remain the champion of the cheap and cheerful.
This is great for headlines such as these but lousy for profits.