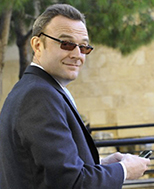 The digital consumer ecosystem is looking increasingly impossible.
Microsoft is taking the knife to phones again which casts further doubts over its commitment to the digital consumer ecosystem.
Another 1,850 positions are to go of which 1,350 are in Finland which will result in a $950m charge of which $200m is severance payments.
This reduces the existing headcount by another 40% which will leave 2,820 people in the smartphone business which is just 11% of what it was when Microsoft acquired it.
With the sale of the feature phone business to Foxconn, another 4,500 positions go as these will transfer to Foxconn and HMD Global Oy.
Microsoft's market share in smartphones is now 0.9% putting it behind HTC which I have long believed has no sustainable business in smartphones (see here).
It is clear to me that the remaining 2,820 positions in phones will be focused on creating devices that dovetail into the successful and profitable Surface business.
With the Surface Pro, Microsoft has opened up a segment that has the potential to replace every laptop in the market with a device that offers a far superior experience that is both more ergonomic and much better for user's health (see here).
The idea here is to offer such a good Digital Work experience that the user chooses to live his Digital Life with Microsoft as well via a Surface phone.
The problem is that this is not the way the market works.
Users bring their Digital Lives with them into the workplace not the other way around.
Consequently, while the Surface phone might be a great product, it is unlikely to appeal to the market beyond a small professionally oriented niche.
The big issue here is not the mobile phone business but what this signals for the Microsoft consumer ecosystem assets.
Microsoft has a range of consumer assets such as Xbox, Bing, MSN, Skype and Minecraft whose relevance becomes highly questionable within a company solely focused on the Digital Work ecosystem.
The problem here is that users make the choice about where to live their Digital Lives based on their experience on a smartphone or a tablet.
With no device, the route to market suddenly becomes much more difficult.
Microsoft will now have to compete with its Digital Life services on iOS and Android where it will severely hampered because those platforms are controlled by Apple and Google.
Competing services will be installed on the majority of devices by default meaning that Microsoft will have to market its wares more intensely and more effectively than it has in the past.
Marketing is not one of Microsoft's strengths and I can see the outlook for these assets deteriorating as a result of being less and less relevant on the key consumer devices.
Consequently, the question as to whether Microsoft should be in the Digital Life services at all needs to be asked.
Xbox is a valuable asset but with its lack of traction in mobile at Microsoft, Xbox could more valuable to someone else than it is to Microsoft.
I think that the same could easily be true for the other digital consumer businesses meaning that unless something changes, further divestments are on the cards.
Fortunately, the investment case for Microsoft is predicated solely upon its continued dominance of the Digital Work ecosystem and in this instance, Microsoft is going from strength to strength (see here).
However, the optionality of a turnaround in the consumer is looking less and less likely which puts a crimp into any blue sky hopes.
Consumer is increasingly looking like one mission too far.