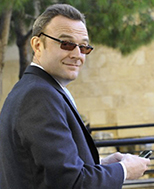 Xiaomi needs to squeeze as much from the Internet as it can.
Xiaomi's move to enter more markets looks like a move to generate as much volume as possible through online sales before it has to move into the traditional channels.
In addition to India, Xiaomi is now making a splash in Brazil and had to hold its launch event twice to cope with demand from enthusiastic fans.
The aim here was to show off its wares before commencing Internet based flash sales of the Redmi 2 for $160 on July 7th.
The problem that Xiaomi has is that internet distribution in China has allowed it to reach around 20m units per quarter but there are limits to this distribution method.
This is why I think that Xiaomi's unit volumes have levelled out so far in 2015 and why it is seeking to quickly enter other countries.
India and Brazil are the obvious targets as they are big enough to have an Internet population capable of driving a resumption of volume growth.
Xiaomi's strategy is to spread the appeal of its ecosystem in China to as many users as possible and to worry about the making money further down the road.
When looking at this strategy is essential to separate volumes and users in China and those overseas.
This is because in China Xiaomi has its own ecosystem (MIUI) but in overseas markets it appears to be using Google's.
MIUI is a Chinese ecosystem aimed at delighting Chinese users and consequently is of very little interest to non-Chinese users.
With nowhere else to go overseas, Xiaomi has taken the fall-back position of using the Google ecosystem to help it to sell its devices.
The problem here Xiaomi's differentiation is based on its ecosystem meaning that overseas it is just another Android vendor.
Hence, overseas there is very little scope to make anything more than 2-4% operating margins as the real value will accrue to Google.
I suspect that Xiaomi's strategy overseas is to ship as much volume as possible in order that scale benefits can accrue to the hardware business on a global basis.
This will give greater support to the Chinese ecosystem to drive premium pricing of its products back home once it has achieved a critical mass of users.
RFM research indicates that this viability will be hit at 100m users with real scale and profitability coming at 300m users.
I think that its Internet sales channel will only get it part of the way and that it will have to enter the same channels that all of its competitors have had to enter to get to the real volume it needs.
This will increase sales and marketing costs meaningfully and is likely to prevent Xiaomi from generating decent margins before it reaches 300m users.
RFM currently forecasts that Xiaomi will hit 214m users at the end of 2018E which RFM calculates is enough to realise 7-8% EBIT margins on hardware.
This figure currently excludes any upside contribution from entering the traditional handset sales channels.
The addition of a physical sales presence and distribution infrastructure will allow that number to be beaten but at a meaningfully higher level of operating expense.
The net result is that there is upside to the shipment numbers and the user count but margins could end up being lower until it hit 300m ecosystem users.
At a valuation of $45bn, Xiaomi already looks expensive, especially when one takes into account that it has formidable competitors at home all of whom have much bigger resources with which to compete.
I would look to the potential IPO of Lenovo's handset business for a more reasonable entrance into the Chinese mobile market.