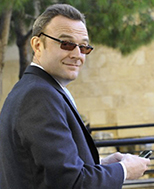 Honeymoon end obscures long term upside.
Microsoft reported in-line Q2 15A results but guided weakly as the corporate upgrade from Windows XP to Windows 7 has begun to tail off.
Q2 15A Revenues / EPS were $26.5bn / $0.71 compared to consensus forecasts of $26.4bn / $0.71.
However guidance was soft with Q3 15E revenues of $20.6bn – $21.4bn ($21.0bn) expected somewhat adrift of consensus at $23.7bn.
This was mostly due to the tailing off of the corporate upgrade cycle from Windows XP but the strong US$ has also been a factor.
However, expenses are now expected to be $1bn lower at $33.2bn-$33.6bn which will help offset the impact of lower revenues.
The problem is that the new emerging business that are growing well like Azure, Surface, Office 365, Xbox and so on are still too small to offset the impact of weakness in the PC market.
This means that until the ecosystem strategy really begins to blossom, earnings results will remain hostage to the PC market.
This is not all bad news as I think that as one replacement cycle ends, another much larger one could begin.
This is the replacement of the laptop form factor with portable computers where the keyboard is no longer attached to the screen.
The only product in the market today that lives up to the promise of being able to replace a laptop is the Surface Pro 3 but I am confident that many others will follow this year.
The big problem with this cycle is that users have been using the laptop form factor for over 30 years and have not realised that these devices are now obsolete.
Consequently, Microsoft, Intel and the PC makers need to embark on a campaign to help the user realise that there is now something much better and more useful available.
Unfortunately, no one in the PC industry seems to have any idea how to do this and they continue to try and sell tablet computers masquerading as laptops.
This strategy has no chance of succeeding and until the marketing strategy changes this replacement cycle will remain a dream.
Hence at least for the rest of this year, it looks like Microsoft's performance will be largely be determined by the PC market.
The key catalyst for Microsoft will be when the PC industry realises that it has a game changing proposition on its hands and moves to capitalise on that opportunity.
Until then it is likely to steadily chug sideways.
There is still plenty of long term upside in Microsoft from the ecosystem angle but the short term catalyst is still not there.