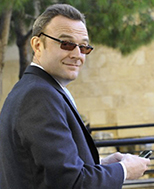 Facebook is making long-term ecosystem investments.
Facebook reported good Q2 15A results but slowing growth in its core business and heavy investments caused short term investors to pause for thought.
Q2 15A revenues / EPS were $4.04bn / $0.50m compared to consensus at $3.99bn / $0.47 despite a currency headwind that reduced revenues by $330m.
MaUs climbed to 1.49bn while Instagram, Messenger and WhatsApp passed 300m, 700m and 800m respectively.
Mobile now makes up over 75% of total advertising revenues and this looks set to continue increasing its share of revenues albeit at a slower pace going forward.
Guidance for the balance of 2015E was cautious as the YoY growth rate declines seen in H1 15A are going to continue.
On top of this, the company is showing no signs of reigning in its expenses and it continues to invest for long term growth.
This was met with some nervousness by investors who sent the shares down 3.3% in after-hours trading.
Despite the concerns, I think that this is exactly the right time for Facebook to be investing for its next leg of growth.
Twitter has already ground to halt and has not yet decided how it will continue that growth putting it in a much more difficult position than Facebook.
The best way for Facebook to continue its growth beyond the monetisation of social networking is to expand its offering to the other areas of the Digital Life pie where it currently has no presence.
Over the last 6 months, I have become increasingly convinced that this is exactly what it intends to do.
The functionality of Messenger is being expanded to cover activities such as gaming and media consumption and this should encourage users to spend more time with Facebook.
More time with Facebook will give it more opportunity to monetise its users as well the ability to better understand its users.
Both of these will be positive for revenues.
I think that this is the key to long term growth as it looks like Facebook's monetisation of its core social networking segment looks like it is starting to mature.
I think that Facebook is making the right choices for the long term but the short-term focused market won't like expenses that grow faster than sales.
Consequently, I suspect that there will be a time to get involved with Facebook before its investments start to pay off but that time is not upon us yet.