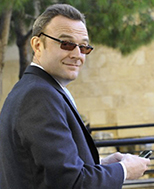 Using Google as a stop gap likely to have a disastrous effect.
Many players are using Google as a stop gap in India while they get their own ecosystems ready but this sets a dangerous precedent.
I believe that there is a rising danger that the Indian market may end up as another Apple / Google duopoly with very little value being created for the home grown companies.
As developed markets become increasingly saturated, the ecosystems are looking to emerging markets to keep the growth going and India is a prime target.
Although, China is a more mature and higher value market, only Apple really has a chance there as its proposition is not dependent on its services.
In China, Google has big problems as its services are almost entirely prevented from operating on the mainland meaning that its ecosystem is virtually non-existent.
Consequently, Google has turned its eye to India which already has 941m mobile users but is only just getting going when it comes to smartphones.
Google is pushing hard with its Android One reference design and it is getting plenty of help from the handset makers, Xiaomi, Micromax and Cyanogen are all helping.
India is virgin territory when it comes to users as the vast majority of all users will only access the Internet from a mobile device.
This means that at the moment they have no ecosystem preference or legacy attachment from the fixed Internet.
The problem for Xiaomi and Micromax (both of whom have ecosystem ambitions of their own) is that they are currently seeding the market with Google services.
Micromax was supposed to be developing its own ecosystem (Micromax Yu) powered by Cyanogen's software on its devices but it looks like a lack of technical readiness has forced it to use Google Mobile Services instead.
In a similar vein, Xiaomi, whose Chinese ecosystem (MIUI), is not relevant in India is also using Google in India.
I think that this is highly damaging to their ambitions
This is because they are encouraging users to discover and to begin liking Google meaning that by the time their own offerings are ready, users won't want to switch.
This leaves Micromax, Xiaomi and any other Android handset maker in India with the prospect of being a commodity in what is likely to be the most price competitive market of all.
Hence, the only winner here is Google, which is in a good position to grow its ecosystem and earn greater revenues from monetising user data.
Consequently, the outlook for a home grown ecosystem in India is looking increasingly precarious, leaving Apple and Google to reap most of the benefits.
Google and Microsoft remain my two top choices in the digital mobile ecosystem.