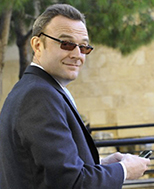 Apple and Facebook raise hopes after Google.
Apple
Apple reported good results as iPhones shipped in much better volumes than expected.
The increased dividend and plans to return a further $30bn to investors also boosted optimism.
Q2A revenues / EPS were $45.6bn / $11.62 compared to consensus at $43.6bn / $10.16 respectively.
The iPhone was the star of the show shipping 43.7m units compared to consensus at 38.3m and RFM at 42.7m.
This was partially offset by weakness in iPad which shipped 16.35m units compared to consensus at 19.8m.
Gross margin was good which combined with steady guidance for the traditionally soft fiscal Q3 and greater cash returns to shareholders boosted optimism.
This is where the rally is likely to stop as there is still no real catalyst for the stock to rally further.
New product announcements are pretty far away and neither a TV nor a watch are going to drive earnings meaningfully anytime soon.
Likewise for Apple's fledgling Digital Life services.
Hence, those looking for a quick buck should take it now.
 Facebook
Facebook reported good results showing that there is life left in the mobile monetisation story.
Q1A revenues / EPS were $2.5bn / $0.34 compared to consensus at $2.36bn / $0.24.
Mobile continued to be the main driver with 59% of revenues now coming from mobile.
Users grew slightly to 1.28bn from 1.23bn a year ago clearly indicating that the pillar of revenue growth remains improving monetisation not user or traffic growth.
This is all well and good but improving the degree to which existing traffic is monetised will only keep growth high in the short-term.
To see long term growth the company must expand into other Digital Life services as it is currently only offering a service that covers 24% of what users do on smartphones.
Google covers 66% and this is why I believe that its revenues from mobile will be $15bn this year and there is still space for growth.
Facebook is trying to achieve this with WhatsApp but the price paid makes it impossible for shareholders to see a decent return unless it is a smash hit success and takes Facebook into the critical gaming segment on mobile.
The nay-sayers and the bears will be silenced for a while following these numbers but the valuation is now so high, that I would look elsewhere.
Yahoo!, Google and Microsoft leap immediately to mind.