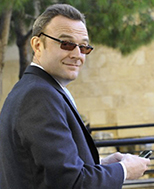 Amazon's embargo on Apple and Google is self-defeating.
Amazon's latest move further highlights that it has still not yet really understood what the ecosystem has or how to conquer it.
Amazon has decided to prevent the sale of media streaming devices that do not work well with its own Amazon Prime service from its retail website.
Amazon said that it is important that all streaming players interact well with its own streaming service in order to prevent confusion for its customers.
The devices affected are Apple TV and Google's Chromecast both of which are optimised to run their own services rather than those of Amazon.
Other devices like Roku, Xbox and PlayStation will be unaffected as they all are compatible with Amazon Prime.
The fact that only 20% of its customers use the Amazon Prime service leads me believe that its concern around customer confusion is simply a smokescreen for its real motive.
I believe that this motive is to encourage customers to spend as much of their Digital Lives with Amazon as possible, understand them better and thereby sell them more products and services.
The problem is that its approach remains so haphazard that I continue to believe that it has not really understood what the ecosystem is or how to win it.
It is curious to note that both Apple and Google support Netflix which in many ways is just as threatening as Amazon Prime.
However, Amazon intends to grow beyond just media streaming and in that guise it does represent a threat to both Apple and Google.
This is why I believe that Amazon Prime is not present on Apple TV or Chromecast although it is available on iOS and Android smartphones and tablets.
The problem with Amazon's approach is that the days of walled gardens are long gone as users have already refused to be forced to use inferior services.
These days it is all about enticing users to join one's community and then providing great Digital Life services so that they stay.
This is why Amazon's sledgehammer approach to promote Amazon Prime over Apple TV and Chromecast is very likely to backfire.
If Amazon Prime were to offer a superior service then users would all want to use it, which in turn would force Apple and Google to support it.
Instead this approach implies that Amazon is doing everything it can to prevent users from accessing what very well may be superior services from its competitors.
This further supports my view that Amazon does not really understand what the ecosystem is or how to win it.
By bundling its ecosystem in with free shipping becoming a member of Amazon's ecosystem costs $99 before one has even purchased a device.
I have long believed that this will continue to fundamentally limit Amazon's user numbers and thereby the value of its ecosystem.
Consequently, Amazon needs to split the free shipping piece out of Prime such that users who don't want free shipping can participate.
Amazon's coverage of Digital Life remains poor and its understanding of the importance of an integrated and consistent experience is also very limited.
Consequently, as it stands today, Amazon offers very little threat to Apple and Google and I doubt that this move will have little impact on the shipments of Apple and Google media streaming devices.
Amazon's strategy in the ecosystem continues to look like a series of expensive random experiments throwing mud at the walls to see what sticks.
Unfortunately, without joined up thinking around the entire ecosystem, very little is likely to stick.
At 315x 2015E PER (GAAP), Amazon's share price is pricing in an enormous improvement in profitability which is by no means guaranteed.
I would prefer Microsoft and even Apple or Google over Amazon as a position for the digital ecosystem.