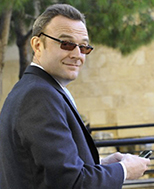 Amazon has done Sony and Microsoft a big favour by acquiring Twitch.
Amazon has reached an agreement to purchase Twitch for $972m in cash.
Twitch is a YouTube-like website that allows users to upload their video game experiences and share them with other like-minded users.
The site has 55m users with 7m logging on every day.
Engagement is extremely strong with each of the 7m users spending an average of 2 hours per day on the website.
Twitch will become part of the Amazon group of companies but will continue to operate independently.
Apart from Twitch's owners, by far the biggest winners from this transaction are Sony and Microsoft.
Gaming is the single biggest piece of the Digital Life pie.
Users spend more time playing games on their smartphones and tablets than they do anything else.
The Google ecosystem is the largest and strongest ecosystem in the market and it has a glaring hole in its offering: Gaming.
By acquiring Twitch, Google would have been a position to use Twitch's relationship with 55m gamers to jump in and give Microsoft and Sony a really hard time.
This is why when it appeared that Google was going to buy Twitch, I was of the opinion that Microsoft and Sony needed to do something to head Google off at the pass (see here).
Amazon has very kindly done both companies a big favour and kept Twitch out of Google's clutches.
I suspect that the reason why Google failed to acquire Twitch is the same reason why Amazon will get very little benefit from this acquisition.
I think that Google failed to acquire Twitch because Twitch insisted on remaining independent while Google knows full well that to get any value out of it, it needs to be integrated into its Digital Life offering.
Start-up companies like this are such hot property right now that they can insist on, and get whatever terms they like when it comes to acquisition.
Facebook has exactly the same problem with WhatsApp (see here) and I think that it will be unable to do anything with it while the current situation persists.
Consequently, I think that Amazon is going to really struggle to create a coherent gaming offering around Twitch until it can convince the founders to properly integrate into Amazon.
This gives Sony and Microsoft breathing space when it comes to the threat that Google presents to their ecosystems.
This is particularly so for Sony, whose ecosystem ambitions are almost entirely dependent on growing its influence beyond gaming and media consumption.
PlayStation, PC and Xbox produce almost all of Twitch's content and these platforms are controlled by the two companies.
Consequently, I do not think it would be very difficult for Twitch's offering to be recreated or even improved if the two could come to some arrangement.
In the immediate term this is very unlikely and both companies can be very thankful that Twitch has gone to a far less dangerous competitor in the digital ecosystem world.