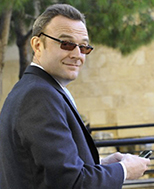 LINE expands its offering to keep revenues growing.
LINE has agreed to buy Microsoft's free personal music streaming business, MixRadio in an attempt to expand its offering and keep growth going.
LINE is very far from being the biggest instant messaging with around 250m monthly active users but historically, it has been one of the best at monetising those users.
This has been achieved through the sale of stickers and games to Japanese users where monthly ARPUs have been as high as $0.30.
However, Japan is pretty much saturated and RFM research indicates that the users that LINE has outside of Japan spend less than one sixth of those in Japan.
With all of the future growth in users likely to come from outside Japan, this paints a bleak picture for the outlook of revenue growth.
MixRadio claims to have millions of users in 31 countries and this should help provide LINE with something to encourage ARPU's to rise outside of Japan.
Inside Japan, LINE already has a music offering powered by its relationship with Avex Digital and Sony Music Entertainment.
This is yet another sign of how the instant messaging platforms are attempting to become ecosystems in their own right.
They have the advantage of being available across all major platforms meaning that developers that want to sell their content on these services only have to write their software once.
The disadvantage is that these are ecosystems within ecosystems meaning that all of the software is written in interpreted code.
The functionality of these services will be limited to the publically available APIs and performance will be severely impacted.
This is because the code has to be translated into machine code, executed and then translated back into the code that LINE uses before being rendered on the screen.
This makes it useless for any game that is heavy on graphics or is fast moving.
The acquisition of MixRadio will help LINE broaden its offering and encourage users to spend more time within its gated community but a lot more is needed before LINE can be classified as fully fledged ecosystem.
There is no immediate threat to the leaders but LINE's ambitions are clear.