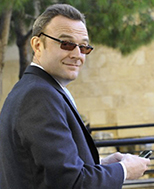 Alibaba is very different to Amazon.
I think Alibaba's investment in Sun Art has nothing to do with Amazon's strategy with Whole Foods, and everything to do with the woeful state of the offline transaction experience in China.
Alibaba intends to invest $2.9bn in Sun Art, a hypermarket operator which has 446 stores in 224 cities across China and turnover of around $16bn.
Alibaba will acquire a 36.2% stake in the company which to date has operated as a j.v. between French retailer Auchan and Taiwanese conglomerate Ruentex Group.
Offline retail in China is still massive at $4.5tn despite the rapid expansion of e-commerce and is a great example of why online and mobile have been so successful in the Chinese market.
Chinese offline retail is a fragmented and frustrating experience where decent service and information with regards to inventory, product lines and so on is routinely not available.
Consequently, when an online offering appears where this information is clear and one is able to easily purchase goods and know when they will be delivered, shoppers quickly adapt.
It is the terrible offline experience with regards to almost everything that has allowed so many other goods, services and activities in China to rapidly migrate from offline to mobile.
I think that Alibaba's strategy with Sun Art is all about turning it into a high quality and efficient retailer using the technologies and logistics expertise that it has gained with the development of its e-commerce business.
This is very different to Amazon and Whole Foods as Whole Foods already provides a pretty good and reliable retail experience with good logistics.
I think that Amazon's interest in Whole Foods is about ensuring that there will be enough volume in perishable items to give it the scale to push more and more groceries through its site.
In effect, Amazon has acquired a huge customer for that business to give it critical mass so it can economically expand groceries to its online customer base.
In contrast, I think Alibaba is doing something very different in making a play to take a big piece of the Chinese offline market.
If Alibaba can make Sun Art and its other partners like In Time and Lianhua Supermarket superior to then these stores should begin to gain market share over their rivals.
Given that Chinese retail is such a vast market, steady market share gains here has the scope to keep growth going at Alibaba (albeit at lower margins) once e-commerce begins to slow down.
It also offers Alibaba the opportunity to move other sectors of retail online once it has licked them into shape.
Hence, I think this move makes complete sense for Alibaba as there is a very clear opportunity for it in China which is completely different to that being followed by Amazon.
I am warming up to Alibaba as it is beginning to understand the importance and opportunity presented by the data its digitall assets generate.
While it is behind Tencent in Digital Life coverage, I am increasingly of the opinion that it is moving more quickly to understand the opportunity offered by the digital ecosystem.
Hence, when Tencent runs out of steam, I will be considering this one very carefully as a possible switch.