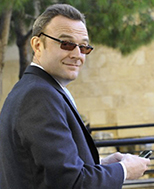 Apple's legal strategy became clearer on Friday as it moved to include the Samsung Galaxy SIII and the Samsung Galaxy Note II in its legal crusade to stop Samsung from making money from its innovations.
This takes the form of a new complaint that will be heard in March 2014.
Once again this exposes the problem that Apple has in keeping Samsung from making money from its innovations.
The legal cycle is longer than the smartphone cycle.
This means that by the time Apple has filed a complaint, it has been tried and an injunction granted, Samsung's key revenue generators will be newer products and the impact of losing an older product will be minimal.
However I believe that Apple has a trick up its sleeve and it looks to be following exactly the legal strategy that I expected. (See here)
Remember the Samsung Galaxy Tab 10.1? On this product Apple managed to win a pre-trial injunction as it convinced a judge that a) Samsung was most likely infringing the asserted patents and b) that Apple was suffering financially as a result of Samsung selling the tablet.
It has been my suspicion for some time that Apple would do exactly the same in order to try and keep Samsung products out of the market when they are at the height of their popularity.
Apple has taken the first step towards this by filing the complaint against the big selling products.
I think that its second will be to request a pre-trial injunction along exactly the same lines as it did for the Samsung Galaxy Tab 10.1.
The difference this time is that I believe that Apple has a much stronger case to make a pre-trial injunction stick.
This is because:
    Rightly or wrongly, Samsung suffered a heavy defeat at the hands of Apple earlier this year. In the absence of a successful appeal, Apple has emphatic and damning proof that Samsung products using Android are infringing Apple patents. Therefore, it is very likely that these new Samsung products will be found to infringe Apple patents.
  Samsung has recently reported record profits in its handset business thanks to the Galaxy SIII and by its own admission the Samsung Galaxy Note has already sold 5m units. It is not difficult to believe that if these products had not been available, Apple would have sold more iPhones and iPads.
These two arguments strongly suggest that Apple has a strong case to file for a pre-trial injunction and more importantly, succeed in getting it.
This would be detrimental for Samsung, as all US sales would have to immediately cease.
However, given that Samsung sells many other products and in many other geographies, the hit is likely to be significantly less than 10% of EBIT.
That being said, I would expect the hit to the share price to be significantly greater than that.
Samsung has been a great stock recently, but I don't want to own it as Apple's legal strategy to hit its biggest products could easily bear fruit.