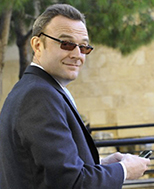 Core businesses showing signs of maturity.
Alphabet reported good Q2 17A results but the fact that it has having to share more of its revenues with third parties is hurting profitability and indicates that growth in its core properties is maturing.
Q2 17A revenues-ex TAC / Adj-EPS were $20.9bn / $8.90 below consensus of $21.2bn / $10.34.
While I consider the EU fine to be little more than an annoyance (see here), it is the traffic acquisition cost (TAC) where I have concerns.
Over the last 12 months, Google has been forced to pay away more of its revenues to its network members and distribution partners.
Google network members are now keeping 72% of their turnover compared to 70% a year ago and distribution partners now get 11% of the revenues that Google generates from their devices compared to 9% a year ago.
The problem here is that this falls straight to the bottom line and looks to have been entirely responsible for the weakening of margins experienced during the quarter.
To a certain degree, what Alphabet is doing is buying growth in revenues and paying for it with lower profitability.
This is exactly what Yahoo did much more aggressively prior to its acquisition by Verizon and it was able to mask a decline in its core business by buying in revenues from elsewhere.
It implies that monetisation of its own properties and content such as search, mail, maps is starting to hit their capacity ceilings, leaving the company needing to find more growth from third parties.
In this regard, the star of the quarter was YouTube which now has 1.5bn MaU with a staggering average engagement time of 60 minutes per day.
YouTube is the main home of the alternative media which continues to gain substantial traction across the world as well as the place to go to learn how to do almost anything.
YouTube has also seen very high growth of viewing from regular TV screens and is gradually making the move into traditional entertainment.
Machine learning and AI are found everywhere in Google's products and given its lead here, it has the ability to make its services more useful and more intuitive than the competing services of other ecosystems.
Hence, I think the outlook remains pretty good for Alphabet but the underlying growth in the core business looks like it is maturing.
Hence, profit growth could lag revenue growth as margins come under pressure from increasing TAC leading to more disappointment.
I remain pretty cautious on Alphabet overall as the share price has more than kept up with the growth the company has enjoyed over the last 24 months.
I still prefer Tencent, Baidu and Microsoft.