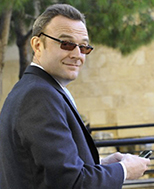 Project ice has nothing to do with phones.
After racking up nearly $1bn in losses from its last foray into handsets, one would think that Amazon would have had enough but it appears that it is at it again but for a totally different reason: India.
Project ice appears to be the development of another Android device but this time at the other end of the price spectrum.
One of the devices in the pipeline features a 5" to 5.5" screen with 2GB RAM, 16GB of storage, Snapdragon 435 and a cracking price to match at around $93.
The device is fully Google compliant with its ecosystem installed and set by default but I am pretty sure that at least Amazon's core e-commerce apps will also be installed.
Amazon's last set of results (see here) showed a big dent in profitability in its overseas operations that I think can be largely put down to its determination not to lose India as it lost China.
Alibaba wiped the floor with Amazon (and Walmart) in China and with developed markets maturing, Amazon's long-term growth is at least partially dependent on history not repeating itself in India.
In the Indian market, Amazon is the underdog with around 23% market share compared to Flipkart on 35% and Snapdeal on 15%.
However, it is by far the best financed and if it comes to last-man-standing battle, it is likely to win.
However, Softbank, the backer of Flipkart is keen for it to merge with Snapdeal which if perfectly executed, would give the combined entity 50% share (see here).
According to RFM's rule that to become the go to place to transact, a marketplace must have at least 60% market share or be at least double the size of its nearest rival (see here).
The combination could be enough to see off Amazon but never to back down from a fight, Amazon has a trick up its sleeve.
I have long believed that the internet in India has very little to do with fixed (like developed markets) and everything to do with mobile (like China).
Consequently, the ice device portfolio could serve as a way to encourage users to do their online shopping with Amazon rather than Flipkart & co.
Google has no e-commerce offering to speak of and so Amazon can produce Google ecosystem devices (which Indian users demand) and at the same time install its shopping apps, optimise them and set them by default.
Studies have shown time and again that having apps preinstalled leads to them working better and being used more, even if they are not as good as other apps that need to be downloaded (e.g. Apple Maps).
Hence, I can see Amazon selling ice devices at 0% gross margins in order to win over more affluent Indian users to its shopping proposition at the expense of Flipkart & co.
This is exactly the strategy that it uses with Fire tablets and Kindle with the money being made on the content sold over the device.
This example looks no different except that the strategy here is to gain share in e-commerce before Flipkart can reach an unassailable position through consolidation.
This is why Flipkart has to act promptly to consolidate Snapdeal as the longer it delays, the more share Amazon is likely to gain and the harder it will be to become twice Amazon's size.
Amazon's strategy to control the primary device, from which Indians will do their online shopping, only increases the urgency for it to act and act fast.
Winter is coming.