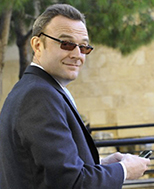 Fragmentation in Android is likely to get worse this year not better.
The fragmentation of Android is an issue that has plagued the ecosystem since the day that it launched.
It suffers from both horizontal fragmentation where handset makers make alterations for their own purposes and vertical fragmentation where there are lots of different revisions of the code in live devices.
Fragmentation is a nightmare for developers as their apps often have to be adapted to run on the different versions which results in added costs and often a poor user experience.
Currently, Gingerbread (2.3) makes up around 45% of all Android devices with the latest version Ice Cream Sandwich (4.0) and Jelly Bean (4.1) making up another 45% or so (engadget).
Many commentators are using the rapid deployment version 4 across devices as an indicator that the endemic fragmentation is getting better but I think that it is about to get worse.
Version 4 is currently being deployed on new devices at the high end and older high-end devices are being updated over the air.
In this segment, I would agree that the fragmentation in improving.
However in the lower tiers, where the volume really is, it's a different story.
This is because this segment is basically about getting a smartphone with the largest screen possible into the hands of the user at the lowest possible price.
All of the budget is put into screen real estate leaving hardware barely able to run Android.
Hence, these manufacturers tend to use Gingerbread, as the minimal hardware wont support version 4, and simply load the source code onto the device with no testing or optimisation.
The result is sub $100 Android which a large screen that barely works.
For the I-have-a-smartphone-so-I-can-be-like-everyone-else segment this does not matter yet and it is this segment where all the growth will be this year.
Hence I suspect that we will not see Gingerbread disappear as "everyone updates to 4".
Quite the reverse in fact as the majority of new devices selling simply wont be able to handle it.
I would not be surprised to see Gingerbread's share actually increase over the course of 2013.
This basically implies that Android will separate into a high and a low end with the two having less and less to do with each other.
This is a nightmare for developers but is a golden opportunity for the gaggle of ecosystems jostling to make an impact in emerging markets.
Top of the list remains Microsoft which promises a great user experience and is one that should increase its relevance this year if it can teach users to appreciate its proposition.