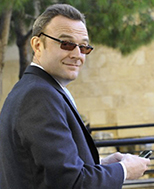 Apple's outrageous demand is damaging to its case.
Apple's latest demands for remedy against Samsung are outrageous but it is well within its rights to ask for whatever it wants.
On January 23rd a hearing was held with regards for remedies that each will be asking for at the new patent trial that is due to begin on March 31st.
At this trial a damages expert will argue that in reasonable, rational but hypothetical negotiations Samsung would have agreed to pay $40 per unit for 5 patents.
This is the substance upon which Apple will be presenting its royalty demands to the court.
The FRAND principle is one thing but this figure looks to me to be Unreasonable, Outrageous and Totally Discriminatory (UOTD).
During Q4 Samsung shipped 111.2m units with an ASP of $271 per device.
On these devices Samsung made operating margins of 17% or $46 per device.
If Samsung's entire portfolio was found to infringe, then Apple would effectively be demanding all of Samsung's profits for 5 patents.
Apple is not targeting the whole portfolio but even if the targeted devices are those at $540 and above, Apple is still asking for something like half of all the profits generated by those devices.
No company in its right mind would ever agree to this demand and consequently, I think it will be a pretty simple task to destroy the credibility of Apple's damages expert.
If the credibility of the expert goes then Apple's case will be meaningfully weakened.
To my mind, this is a bad tactic by Apple as it is well within its rights to make UOTD royalty demands as it is not asserting Standard Essential Patents (SEPs).
This is why Apple's case is, at the end of the day, stronger than Samsung's.
Samsung has historically decided to prosecute SEPs for which it is easier to find infringement but the remedies are much weaker.
Apple on the other hand, does not have to licence its IP to Samsung and can demand that it excludes its patented technologies from its devices.
The problem with this is that, in practice, it is very difficult to enforce.
This is why at the end of the day I suspect that the two parties will settle.
This case has cost both sides a fortune both in terms of legal fees in wasted management time and effort.
I am hopeful that both sides will realise that this war is costing them far more than any settlement would and that they will come to an understanding.
I predicted this would happen in 2013. I am still hoping for something this year.