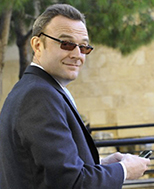 Implementation and performance will be everything.
The second lap of trying to get Windows to work on ARM processors is in full swing but the key to success will be the performance of the devices.
At the Computex trade show in Taipei, ASUS, Lenovo and HP have all announced that they will be producing Windows 10 devices that are powered by Qualcomm's Snapdragon 835.
This is the final piece of the puzzle to get devices into the hands of users after Qualcomm and Microsoft announced that they would be giving Windows on ARM another try (see here).
ASUS, Lenovo and HP will be using Qualcomm's Snapdragon 835 to provide both the horsepower to run the device as well connectivity to ensure and always on experience.
With its first attempt, Microsoft modified Windows 8 such that it would work on an ARM processor and in the process killed flexibility and backwards compatibility to legacy software.
The result was a platform that was shunned by both developers and users, completely killing any hope that ARM would gain penetration in Intel's home turf of PCs.
This time the approach is completely different as Qualcomm and Microsoft have produced an x86 emulator that fools the software into thinking that there is an x86 chip present.
The net result is that any Win32 and Universal Windows Apps (UWP) will run on the device with no modifications being required by the developer.
I understand that UWP apps will run natively on the Snapdragon 835 but the emulator will be required for everything else.
This is where the success or failure of this venture will be determined.
The computing devices will lightweight, low cost with a long battery life making them ideal candidates to run Windows 10S (see here).
This device category is ideally suited for schools but for students who have their own devices, the appeal is less clear.
This is because the majority of the kind of apps that I think students will want on their PCs are not available as UWPs.
Students tend not to have a lot of spare cash and therefore will rely heavily on free software which if they are using Windows 10S needs to be on the store.
Taking the top free PC software as recommended by TechRadar, I found that 3 apps were available as UWPs compared to 10 that were not but of which, for 2 or 3 there was something similar.
Google Chrome, iTunes, Google Drive or any BitTorrent clients are available as UWPs, all which I suspect are pretty important for cash strapped students.
Therefore, the performance of the emulator will be critical as I think it will be heavily used in these devices.
On bench tests, the Snapdragon 835 is perfectly capable of running Windows 10, but there is a huge difference between performance in the lab and performance in the hands of real world consumer.
Furthermore, emulators always incur a performance overhead meaning that apps running via the emulator can never perform as well as those running natively.
The key questions are:

First: How well will Windows 10 be implemented on the ASUS, HP and Lenovo hardware to ensure the Snapdragon 835 can perform to the best of its ability.
Second: How much performance drag will the emulator incur?

The answers to these questions will only be apparent once the devices are available but I think it is quite easy to draw a line in the sand.
To succeed, I think these devices must perform at least as well as an Intel powered device at the same price point and have better battery life.
I think that this is the minimum requirement as without this, there is no incentive for a user or an institution to purchase the device.
I also think that always on connectivity is not a requirement for a Windows 10 device because all of the Digital Life activities that require this kind of connectivity have long since moved to smartphones.
Hence, I do not consider it to be a valid selling point of the devices.
The launch of these devices is obviously a negative for Intel but it is worth remembering that every attempt to dislodge Intel to date has been a miserable failure.