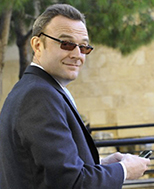 A beat is on the cards but guidance could be a hiccup.
Apple reports Q2E results after the US close today. (Wednesday 23rd April 2014).
Consensus is calling for Revenues / EPS of $43.6bn / $10.16 in fiscal Q2E and $38.5bn / $8.57 for fiscal Q3E.
The iPhone is likely to be the key determining factor as consensus is looking for around 38.3m units with ASPs of around $605.
This translates into revenues of $23.17bn (53% of total revenues).
Indications are that the iPad and the Mac have performed in line with expectations but RFM channel checks are pointing to a healthy beat in terms of iPhone shipments.
RFM believes that the end market has shipped around 42.7m units which translates into extra revenues of $2.6bn which could take revenues above $46bn beating consensus by 6%.
All things being equal, I would expect that to flow nicely to the bottom line giving a healthy beat on the bottom line and a rally in the share price.
However, Apple is a company of many moving parts and there are a few caveats.

First. RFM figures are based on sell-out data whereas Apple will report sell-in. If inventories of iPhone 5s are already being wound down for the iPhone 6, the beat might not happen
Second. The Apple fan base is expecting the iPhone 6 to be a major hardware upgrade and so more users may delay purchases than is customary. This could result in weak Q3E revenue guidance.
Third. iPad is still 20% of revenues and the lack of a refresh this quarter and the increasing popularity of phablets may eat into demand somewhat. Hence there is a possibility that healthy demand from iPhone may be offset by a miss on iPads both for this quarter and the one to come.

Net net, I think that these risks have already been baked into expectations as:

Inventories usually move in line with demand from quarter to quarter and the checks have not revealed any abnormal inventory movements.
Discussion around the iPhone 6 and the iPad have been in the public domain for some time and this looks to have been taken into consideration when looking at forecasts for fiscal Q3E.
Consensus for fiscal Q3E has fallen from revenues / EPS of $39.91bn / $9.06 on Jan 28th 2014 to $38.26bn / $8.50 as of 20th April.
I hopeful that these cuts have captured the risks detailed above.

Therefore I am expecting a good set of earnings and a healthy beating of expectations driving a mid-single digit rally in the shares come Wednesday evening.