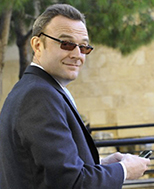 Getting back into China will be long, tough haul
Google has been effectively absent from the Chinese market since 2010.
With the growth of Internet use in China and ever increasing smartphone penetration, it is clear that this is a big revenue stream that is currently passing it by.
Looking at the ecosystem opportunity, RFM estimates that the Chinese market could account for 30% of all users by the end of 2016E.
With developed market growth slowing, this is an opportunity that Google cannot afford to ignore and this is why I suspect that it is looking to enter this market once again.
This time it looks like Google is going to make its Google Play or a version of it available in the Chinese market.
This also co-indices with a move to allow developers based in China to make money in 130 countries but with the unfortunate exception of China.
How this would work is very unclear but I think it very unlikely that this is the beginning of free availability of Google Play on all Android devices.
Google Play is Google's most precious mobile asset as it is the availability of the apps that users most demand.
In most markets, in order to get Google Play a handset maker or and operator needs to sign an agreement with Google.
This ensures that all of Google's Digital Life services are also present on the device and that certain criteria around placement and defaults are met.
This is how Google's ensures that its ecosystem is present on around 40% of all Android devices in the market.
RFM estimates that Google's ecosystem will generate around $6.9bn in mobile advertising revenues on Android devices in 2014E.
Consequently, I suspect that a Chinese store will be something very different to Google Play, probably with a totally different name.
I also suspect that it will be very Chinese in its nature and mostly feature apps and content that are tailored to the Chinese market.
Hence, this is not going to represent a backdoor way to getting Google Play on a device without deploying the rest of the Google Ecosystem.
The Chinese ecosystems are at an early stage of development and I am looking for three big ones to emerge owned by Baidu, Tencent, Alibaba and maybe Xiaomi.
I think that these players are intent on keeping Google out of their home market and are likely to keep their popular services and apps out of whatever Google launches in China.
Consequently, I see no change to the existing status quo and continue to expect Google to see no real increase in traction in China.
Despite that, the revenue outlook picture for Google still looks healthy and the stock is more than fairly priced despite the overspending and the shortcomings in corporate governance.