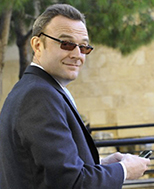 Yahoo! must focus on registered users to have any chance of growth.
Yahoo! reported reasonable Q3 14A results but still the commentary and promises are failing to show through in the numbers.
Q3 14A Revenues-ex TAC / EPS were $1.09bn / $0.52 compared to estimates of $1.05bn / $0.30.
Display based advertising continues to be the biggest problem which fell heavily by 6% YoY during the quarter.
According to Yahoo!, it is PC based advertising that is causing all of the problems which is dragging revenues down by $60m a quarter.
This is offsetting growth in search (up 6% YoY in Q3 14A) and mobile which grew 100% YoY to $200m in revenues during the quarter.
It is here that I can't get the numbers to add up.
Yahoo! claims that it will generate $1.2bn in mobile revenues for the full year 2014E but it has only generated $200m during Q3 14A.
If mobile is growing as fast as it claims, then Q1 14A and Q2 14A mobile revenues would have been much lower than $200m, meaning that Yahoo! will need to generate something like $800m in mobile in Q4 14E alone in order to make the target.
This represents QoQ growth of 4x and would massively offset further declines in PC based display advertising.
I can only assume that Yahoo! actually means that the run rate of mobile revenues will be $1.2bn by the end of the year implying Q4 mobile revenues of $300m.
Even this looks to be a stretch but it is much more credible than what the company has actually stated.
Even if this is correct, this represents $100m in incremental revenues compared to Q3 14A, which alone would more than offset the $60m drag from PC advertising and allow the company to see growth.
However, this is absent from the Q4 14E guidance with $1.14bn-$1.18bn in revenues representing a YoY decline of 4.2%.
The midpoint of this guidance is $1.15bn, below consensus at $1.17bn.
Furthermore, Yahoo!'s user figures continue to be misleading in my opinion.
Including Tumblr, Yahoo! now reports active monthly users at 550m up 17% YoY.
However, this figure includes a substantial number of users just turning up to one of its properties to browse the content.
I suspect that less than half of these users are registered users about whom Yahoo! can build a profile and start offering targeted advertising.
The rest will only receive the generic display based advertising that Yahoo! is trying so hard to get away from.
Consequently, I suspect that registered users are less than 300m of which the vast majority only really use Tumblr.
Here lies the challenge for Yahoo!
It must take its excellent collection of assets and integrate them such that users want to register and become part of the ecosystem rather than just turn up for a quick look.
To do this it must move past just content and offer users services within which they want to live their Digital Lives.
That is how the user profiles will be built and how Yahoo! can get access to the revenue streams where advertisers are really spending.
This is how Google manages to outperform Yahoo! on growth despite being nearly 15x its size.
Until this becomes a reality, the numbers are going to underperform the big promises, harming the potential for a stock that has a lot of fundamental upside.
Google, Microsoft and Apple look like better prospects and I would continue to take Alibaba related profits on Yahoo!