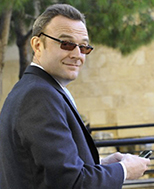 Google is extending its lead except in games.
Google regaled its fans with a three hour keynote that revealed updates and upgrades that push it further into the lead in the provision of Digital Life.
First the numbers:
48bn applications have been installed and 900m devices have been activated.  
This is a huge number but I suspect it is cumulative in that users that have replaced one Android device with another have been double counted.
Adjusting for replacements, I calculate that the total number of Android users is currently around 750m and well on target to hit my forecast of 858m by year end.
If I also then adjust for the number of devices that are 1) Google compliant and 2) capable of delivering a decent user experience, I estimate that only 30% of Android devices are actually generating revenues for Google.
There are now 750m active users of the Chrome browser.
Chrome is now the No1 browser globally and promises to be much more if only people will buy the chrome books.
This still looks like a long shot but critically I don't think Google cares.
As long as people use Chrome and Google can harvest data from the traffic then it will be happy.
Google + now has 190m active users, a long way adrift of Facebook, but Google is adding to functionality such as Hangouts to try and draw users into its environment.
Developers
The Android tools have improved making it much easier to develop in multiple languages and multiple screen sizes.
This is an important development because the quality of applications on Android is still substandard to that on iOS.
This is particularly the case when the applications run on screen sizes that they have not been designed for.
This should help application quality improve meaningfully and close the gap on iOS.
Maps
The user interface has had a big overhaul and will be available over the summer months.  
The focus here is to improve the user experience and make Google Maps even stickier than it already is.
Its decimation of the paltry Apple Maps is evidence enough of this.
I like what I have seen and the hill for Apple becomes even steeper. Nokia / Microsoft have work to do but they are hot on Google's heels.  
Music
Google announced a music subscription service like Spotify but critically there is no free option.
This is unlike Google and I suspect that it balked at the cost of providing free service with no tangible revenues to put against the cost.
Without free starter package, I can't see many users switching and so Spotify won't be losing any sleep yet.
Games
Very little was announced which is surprising when you consider that smartphone users spend 32% of their time playing games.
New services (Google Play game services) have been launched that allow achievements, cloud saves and leader boards. These are all integrated into Google +.
I found this very disappointing.
In terms of capturing user eyeballs, this is a huge segment on mobile, and Google's efforts here look perfunctory at best.
This is great news for Microsoft and Apple as their offerings are much more developed and Google's unwillingness to properly address this segment of Digital Life leaves the door open for them.
Take Home Message
This was a good day for Google which was reflected with another all-time high on the share price.
I am concerned about its unwillingness to address gaming properly as this is the only piece of the Digital Life pie that it is missing.
Corporate governance also remains a concern but I think that that is accounted for in the fact that its valuation is still meaningfully below that of many of its rivals.
I would rather buy Nokia or Microsoft for the upside but I can't argue against a happy holder of Google.