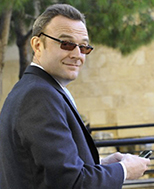 Angry birds fly the coop.
Rovio's dependence on Angry Birds has been thrown into sharp relief as the fading popularity of the franchise triggered a dreadful profit warning that caused the shares to halve in value in just one trading session.
Q4 17 revenue / EBIT was EUR73.9m / EUR10.4m which was disappointing as investments in acquiring users have had to increase more than expected.
I see increasing user acquisition cost is a major red flag with regard to the strength of a franchise.
However, the real pain was felt in the 2018 guidance where revenues / EBIT margins are expected to be EUR260m – EUR300m (-12% – 0% YoY) / 9% – 11%.
This is 17% below consensus of EU337m and triggered real concern that the company's best years are now behind it.
Angry investors felt that they had been misled by the company which had been communicating in a much more positive tone just a few months ago.
This, combined with a high valuation that clearly needed correction, was the main reason for the size of the sell off witnessed.
Rovio is not alone in its troubles as its much bigger compatriot, Supercell, is also having a difficult time as its core franchise ages and it struggles to refresh it (see here).
Furthermore, I see an overall weakening in the market for games on mobile phones as data from App Annie indicates that spending has switched away from gaming towards media consumption services like Netflix, Hulu and so on.
This, combined with a franchise that is quickly weakening following the surprise success of the Angry Birds movie in 2016, leads me to believe that there may be downside to even this very disappointing guidance.
The one place Rovio should now look is Asia as there are no signs of the games market on smartphones weakening there and this could provide the company with much needed support.
While this could provide some temporary relief, Rovio needs to address the issue of its flagging franchise if it wishes to remain a viable independent entity.
Of this there is no sign, and I suspect that things may worsen from here leading to further weakening of the valuation and an opportunistic bid from one of the big digital ecosystems.
Tencent would be top of my list but as it already has Supercell, its motivation to also own Rovio will be much more muted.
Rovio is no bargain even at these levels.