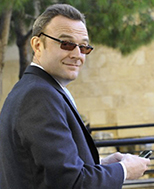 Ignite initiative has far to go before it catches fire.
Mozilla has done a complete about face in ditching its cheap smartphone strategy and deciding instead to focus on an experience that users might actually want.
Ex-Mozilla CMO Chris Beard has been running the show since July 2014 and last week saw the launch of a new strategy to tackle the smartphone market.
In an e-email sent to staff, Mozilla has launched its new initiative called Ignite that throws away many of the old strategies of Firefox OS and takes the OS in a new direction.
The main strategies are:

First. Cheap smartphones have not worked for Mozilla and from now on the focus will be on quality rather than cost.
Mozilla is aiming to build smartphones that users actually want rather than one that they buy because it's the cheapest.
I think that cheap has failed because none of its partners have ever came close to the mythical $25 price point and by the time devices came to market, Android had already beaten Firefox OS to it.
Second. Android app compatibility will be included.
Mozilla has not said whether this will be done through emulation (most likely) or through porting, but either method is going to be fraught with problems especially when competing with Android apps on Android devices at the same price point.
Mozilla will also have to overcome its lack of an app. store, but given I think that Amazon app store would make a reasonable substitute given its 74% score in RFM app store equivalency tests (see here).
Third. The software will always be open source and focused on bringing the web more effectively to the mobile device.

Offering the cheapest smartphones and reference designs certainly did not work for Mozilla but I am not sure that this will either.
Android is currently shipping over a billion units per year, and against this kind of volume Mozilla is likely to really struggle.
This is because at any price point, there is likely to be an Android device available with a better specification thanks to the huge volumes in which the platform ships.
This leaves Mozilla with the task of making its user experience so compelling that users won't mind buying a lower specification of device in order to get access to its user experience.
This leads Mozilla straight back to the ecosystem where its 22% score on the Digital Life pie (see here) leaves it with a huge hill to climb.
Furthermore, when it has a great Digital Life offering that easy and fun to use, it will then have to convince users to adopt it.
This is a very difficult feat and one with which even Microsoft is really struggling despite its $17bn in sales and marketing spending.
The new CEO of Mozilla has a marketing background and so I hope that he will have a good idea how to market the proposition but before that he has a huge hill to climb in making the Firefox OS ecosystem appealing.
I the best instance, it will be sometime and a lot of investment before Mozilla is close to presenting any kind of threat to the status quo.
Hence, Apple and Google will not be losing any sleep over this and the opportunity for Microsoft remains open for now.
Microsoft and Google remain my favourite plays in the digital mobile ecosystem.