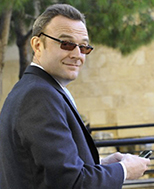 Google must take control of software distribution.
The headlines are touting 80% growth in share for Android 5.0 (Lollipop) but that is only because it is coming from a tiny base.
The reality is that Android 5.0 (Lollipop) is still used on less than 10% of Google Android devices that are in the world today.
If all Android devices are included, then RFM estimates that the number is more like 4% as Google compliant Android makes up only 43% of the entire base of Android devices in the world.
In contrast iOS8 made it onto over 30% of devices within 2 days and over 70% of devices within 3 months.
Lollipop was launched with great fanfare almost a year ago at Google i/o 2014 and it represents a great improvement over KitKat.
However, as only 4% of all Android devices are using it after one year, in reality it has no impact on the overall user experience and makes Google a laughingstock.
This problem exists because Android distribution is controlled by the handset makers and operators who have declined to upgrade their devices.
Google's inability to roll out its software onto its devices is now the biggest problem that Google has.
Fragmentation, malware and so on can be dealt with but getting its software onto the devices that run its services is the most basic and fundamental requirement to have a thriving ecosystem.
Without it, there is no point in upgrading the user experience and the ecosystem because the users will never experience it.
The worst part of it is that the software has been widely available and documented for a year which has allowed its competitors to copy its innovations and get them to market while Google's software sits on the shelf.
While this state persists Google's Digital Life services, upon which $8bn of its advertising revenue depends, will become less attractive and less engaging because almost all users will be running older code.
This gives Apple plenty of space to distance itself from Google in terms of the quality of the experience and Microsoft the opportunity to break in.
This is why Google's priority must be to take control of software distribution.
The problem here is warranty liability as the distributor of the software has to be responsible should the distributed software brick the device.
Currently, it's the handset makers and the mobile operators that take this liability but I think Google will have to take it over.
This means extra risk for Google but it will provide a further incentive to ensure that the software is much more consistent and of very high quality before distribution.
For me, this is the single most important issue that Google needs to address at its developer conference (Google i/o) which will be held on 28th and 29th of May in San Francisco.
Without addressing this issue, most of the conference will be irrelevant as great innovations that sit on the shelf rather in the hands of users benefit only competitors.
Lollipop is a great upgrade for Android and improves the user experience significantly, but while it sits on the shelf, only a sucker will think that it makes a difference to the Google ecosystem.
Microsoft remains my top choice for the ecosystem but there is still some upside in Google even if it fails to fix this thorny issue.