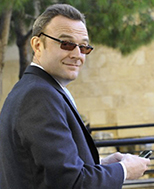 Community is about cash generation.
Facebook reported another set of excellent results and laid out pretty concrete plans of how it aims to put off, for as long as possible, the inevitable slowdown in its growth.
Q2 17A revenues / adj-EPS were $9.3bn / $1.32 compared to forecasts of $9.1bn / $1.32.
Mobile advertising, and especially video, underpinned most of the growth as mobile now accounts for 87% of total advertising revenues.
Facebook now has 2.01bn MaU of which 1.32bn visit everyday
Two major themes have emerged over the last 6 months which were further emphasised at these results.

First: community. Facebook is moving away from connecting friends (as it has already done this) and towards creating communities.
There are already 100m members of groups around particular interests which Facebook aims to push much higher.
These groups meet both virtually and physically and I think they represent an incremental monetisation opportunity.
This is because they represent the most engaged users where their interests are as clearly defined as they are on Twitter.
This means that Facebook should be able to monetise them much more effectively as the advertisements served will be more relevant and therefore can be more highly priced.
Furthermore, should Facebook succeed in growing the membership of these groups meaningfully, the average time spent by users on Facebook will also rise.
This will give both a price and volume lift to revenues allowing much faster growth.
Second: Artificial Intelligence. It is clear that this is Facebook main strategic priority.
This is because it is very far behind the curve when it comes to the quality of its AI, and it badly needs to at least be able to understand and categorise the huge amounts of data that it generates every day.
Facebook also intends to use AI to understand its users better so that it can suggest content that exists outside of their social circle in which they might be interested.
This will also have the convenient side effect of enabling Facebook to target its users more effectively, thereby increasing the price it can charge to marketers.
AI still remains a major weakness for Facebook but importantly, it is aware of the problem and is working on fixing it as fast as it can.

Behind the desire to connect people and create communities lies a Sheryl Sandberg's highly efficient cash collection machine.
At the end of the day Facebook is a business not a philanthropic organisation and it is doing an excellent job of earning a good return from the data it collects.
I still remain concerned with short-term growth due to the maturation of its core businesses and the fact that new areas like messaging and gaming have yet to really generate revenues.
So far in 2017, Facebook has been able to defy both its own (and my) forecasts for revenue growth but the comparisons are getting tougher and tougher to keep up this pace.
Hence, I doubt that Facebook can keep this up until its new businesses mature and I still see a pause coming in revenue growth over the next 6 to 9 months.
It is at that point, that I am looking to get in for the long term as Facebook is showing all the signs of becoming the biggest ecosystem of them all.