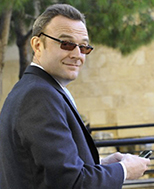 The acquisition of 91 Wireless is just one of a series of acquisitions that must happen. 
Baidu has announced that it will acquire a 91 Wireless, paying $1.9bn in total for the company.
91 Wireless runs two of China's biggest application distribution platforms: 91 Assistant and HiMarket.
These platforms also distribute PC software but the real focus is Android based gaming where 10bn applications have been downloaded to date through the two platforms.
These will serve as a way for Baidu to substantially add to its presence in the distribution of applications on Chinese smartphones.
This acquisition is another building block in Baidu's strategy to become the Google of China.
With Google out of the market, China is wide open for the local players.
To complete this effectively Baidu must create or buy a series of assets that it can put together to create a complete ecosystem.
At the moment the job is far from done as Radio Free Mobile's analysis indicates that Baidu has assets that cover only 20% of Digital Life (see Mobile Software – iRobot Page 34).
This means that if a user uses all of Baidu's services, he will still spend 80% of his time elsewhere.
Therefore, 80% of the available usage data and 80% of the opportunity to advertise is currently being lost.
This needs to change if Baidu wants to see long-term growth and this is what I suspect this acquisition is all about.
Baidu is currently missing a service for some of the key activities on smartphones such as gaming, social networking, browsing and instant messaging.
This acquisition gives Baidu a platform from which to sell games and to give away its own applications but it does not allow it to learn much about what its users are doing.
For this is requires the services themselves and it is here that I suspect further acquisitions will be made.
I suspect that the endgame is a full offering of services on top of a version of Android that Baidu itself controls.
Google has shown that rewards can be rich and I see Baidu moving quickly to carve out its space before its competitors move in.
Its main competitor in this space is Tencent which is far more developed in terms of services but has a lot to do in terms of getting its services onto mobile devices (like Yahoo!).