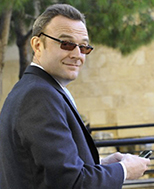 Baidu may be giving up on its ecosystem.
There is little doubt that Baidu's investments outside of its core search offering have proven expensive, but it appears that Baidu may be losing the stomach to endure the heavy losses required to build an ecosystem.
The three assets in particular are Nuomi, its e-commerce offering, iQiyi, its video streaming service and its on-demand food delivery service.
Nuomi and iQiyi have been the real areas of investment and in recent quarters have between them consumed over 50% of the operating profit generated by the core businesses.
This combined with its problems with low quality advertising and its higher tax rate, have put it under much greater pressure to deliver better profitability.
This has been further exacerbated by the fact that of the three BATmen, Baidu is by far the weakest both in terms of cash flow generated each quarter and cash reserves on the balance sheet.
This is why I suspect that Baidu has been forced to look at these investments to find ways of reducing their drain on the financial performance of the Baidu Group.
I understand that outside investment as well as trade sales have been considered but it looks like the most likely outcome will be heavy cost cuts.
This will limit both Nuomi and iQiyi's ability to compete against Alibaba's T-Mall, JD.com and Alibaba's Youku Tudou leaving them as niche services rather than national leaders.
On the Chinese Digital Life pie (see here) Media Consumption and Shopping make up 29% of the total meaning that if Baidu was to abandon or sell these activities its coverage would drop to 24% (Search, Browsing and Mapping).
Consequently, I think that it would spell the end of Baidu's ambitions to become a leading ecosystem in the Chinese market leaving it as a dominant player in just a few segments.
Search, Mapping and Artificial Intelligence are extremely important segments and I think that Baidu will be able to make a good living from them, but its real long-term upside will have been curtailed by this retrenchment.
The net result in the short-term will be a substantial improvement in its financials making the current valuation look cheap and so I suspect that news of this move will have a quite positive, but short-term, impact on the shares.
This is why I am happy to keep Baidu on my preferred list along with Tencent and Microsoft despite the possibility that its long-term upside may now evaporate.