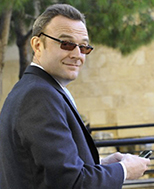 Another step to fully proprietary Android.
Android Auto and Wear are fully proprietary and I continue to see incremental moves by Google that lead inexorably towards fully proprietary Android on smartphones.
Following on from Project Treble (see here), Google is now starting to clamp down on kernel usage by Android smartphone makers.
The kernel is the small but critical software program in any computing system that has complete control over everything that forms part of that system.
It is the first piece of software that is loaded after the device is booted and the Android OS runs on top of it.
Because it has access to everything, the kernel is critical for security which is the reason that Google is has given for this action but it also has the convenient side effect of moving Google closer to a fully proprietary system.
To date, handset makers have been free to choose any Linux kernel they please (there are many) which has been a source of poor security and inconsistent performance of the same software on different systems.
However, from Android Oreo forward Google has mandated that the minimum kernel version on new devices must be 3.18 (to be revised upwards with time) or newer and must enable Project Treble.
These criteria are checked at the point of certification and again when the device software is upgraded over the air (OTA).
This will certainly make an improvement to the very poor security that plagues Android but it should also improve the endemic fragmentation which continues to hamper the Android user experience keeping it behind iOS.
I have long believed that fragmentation combined with the inability to update the vast majority of its devices (see here) are the biggest factors behind the inferior user experience on Android which in turn has led to lower usage, terrible security and low loyalty.
The effect of this can also be seen in Google's financials where RFM calculates that, on average, Google still earns double the revenue from an iOS device running its services than from one of its own Google Ecosystem devices.
Consequently, there is substantial financial upside to improving the user experience on Android which I continue to believe will only be properly achieved by taking Android fully proprietary.
This remains a slow process but increasing control over the kernel is yet another step along the yellow brick road to Oz.
I continue to struggle with the valuation of Alphabet and hence still prefer Tencent, Baidu and Microsoft.