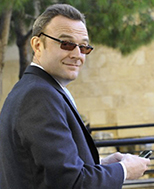 HKSE sells out investors.
In a bid not to repeat the ignominious loss of the Alibaba IPO to NYSE, the Hong Kong Stock Exchange is downgrading its listing rules that will allow public companies to ride roughshod over the interests of their shareholders.
I think that it is no co-incidence that Xiaomi is considering a large IPO where the founders wish to maintain control of the company and which HKSE is desperate to win.
For the last 31 years, HKSE has had an exemplary record when it comes to corporate governance with very strict rules around share classes and disclosures.
This is one reason why Tencent, which has its main listing there, is rated by RFM as having the best corporate governance compared peers such Google, Facebook, Alibaba, Baidu GoPro, Fitbit and so on.
This is the main reason why both Baidu and Alibaba chose to list on NYSE rather than HKSE.
NYSE allows companies to sell shares to investors that do not give them a fair say in how their company is run.
This most often manifests itself as multiple classes of shares where one class has many more votes than another.
This allows founders to control the company despite having sold far more than 50% of the economic interest.
This practice is common in small start-ups where speed and the ability to quickly pivot a strategy can be critical, but I have long believed it has no place in large public companies in which any one can invest.
I find that these distributions are more often than not detrimental for shareholder value.
This is because founders have emotional attachments to their companies meaning that their judgement over long-term strategy is often not objective.
GoPro is the most recent example.
On top of this, a super voting distribution allows a founder to spend other people's money with no checks or balances.
For example, a founder who owns 5% of the economic interest but 55% of the vote will only incur 5% of the losses that result from his bad decisions.
Minority shareholders, who have no say in decision making, bear 95%.
I have long believed that this imbalance amounts to bad corporate governance and unfair treatment of minority investors.
The HKSE proposes the following changes:

First: Companies can now go public with different share classes as long as the voting ratio is no greater than 10 to 1.
Second: Sunset clauses must be used to convert super voting classes to ordinary should the founder sell down his shares or die.
Third: This only applies to companies that fit the HKSE's definition as being part of the new economy.

I view this as a huge backward step in corporate governance as the HKSE is demonstrating that it cares more about its business as an exchange as opposed to the fair treatment of shareholders.
I also consider this to be unfair treatment of old economy companies as the listing rules should be the same for all companies of comparative size and maturity.
Furthermore, it will embolden companies to further downgrade their corporate governance as HKSE is sending a message that bad behaviour will be tolerated.
Sadly, other exchanges that have missed out some of the new economy IPO bonanza are also considering similar changes to their rules.
The one piece of good news is that participation in these companies is entirely voluntary so investors that don't like these types of share structures do not have to participate.
Beneficiaries of pension funds do not have a direct say in how their money is invested but one would hope that the managers of their funds will take poor governance in some of their investments into account.
When I look at a company, I take this into account by applying up to a 30% discount to the fair value of the shares depending on the degree to which smaller shareholders are being disadvantaged.
Companies like Google, Facebook and Baidu get the full 30% discount.
If the company is still attractive after that discount (as is the case with Baidu), then I am happy to own it knowing that I am being properly compensated for being unfairly treated.
I fear that I will be using this valuation adjustment more and more as HKSE's fall from grace could trigger a race to the bottom among the exchanges all desperate to land the hottest technology IPOs.
Caveat emptor.