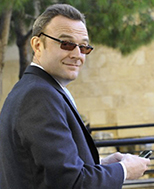 User indifference likely to drive further estimate cuts in 2017.
Fitbit issued a horrible profit warning as users appear to be becoming bored with fitness tracking despite Fitbit's efforts to drive engagement through the ecosystem.
Q4 16A revenues / Adj.EPS will be $572m – $580m / LOSS$0.51 – LOSS$0.56 compared to previous guidance of $725m – $750m / $0.14 – $0.18.
The new revenue estimate is 22% below where the company thought demand would be in Q4 16 and 27% below the consensus estimate of $736m.
The company also took the knife to its 2017 estimates with revenues / Adj-EPS of $1.5bn – $1.7bn / LOSS$0.22 – LOSS$0.44 compared with consensus at $2.38bn / $0.43.
The company blamed market softness for the shortfall and promised a recovery in H2 2017 but only because the year over year comparisons are much easier given the awful H2 2016 the company has had.
I think that Fitbit has three major problems:

First: It's sensors are not accurate enough to be of any use beyond recreational health.
I believe that all health trackers suffer from this problem and until these devices are far more accurate, they will all have difficulty in expanding into the huge opportunity represented by health monitoring.
Phillips makes some bold claims in this area but I have yet to see hard evidence that its products are meaningfully more accurate than anyone else's.
Second: The issue with wearables being a solution looking for a problem (see here) appears to be getting worse.
This is because the health tracking that these devices offer is simply not good enough and hence many devices end up gathering dust in a drawer after a couple of months.
Fitbit does far better than most but with only 23.2m active users of its devices, there are still a large number of devices out there that are no longer on the wrists of users.
Furthermore, from an ecosystem perspective, Fitbit is still miles adrift of the 100m active users that RFM estimates are needed for an ecosystem to hit critical mass.
Third: Fitbit is being eroded from both ends with Apple Watch at the top of the market and cheap Chinese health trackers at the bottom.
This issue is exacerbated by the fact that Fitbit has offered no real innovation in health tracking for some considerable time which has meant that the cheaper Chinese versions are just as good in terms of generating raw data.
If Fitbit was able to reliably track calorie consumption, blood pressure or blood sugar, then this would give it something with which to fight back against commoditisation, but of this there is no sign.

On top of the warning, Fitbit has also pledged to cut $200m of OPEX in 2017 with way less than 10% of this coming from headcount.
This means that certain aspects of sales and marketing and some research and development projects are also going to be cut.
This will make it even harder for Fitbit to come up with a winning innovation with which to restore its gross margins.
Consequently, the outlook for Fitbit in 2017 looks very difficult and I suspect that it may be taking the knife to its estimates yet again in 2017.
Just like GoPro, Fitbit remains one to be assiduously avoided in 2017 as both have further to fall leaving them open for acquisition (see here).