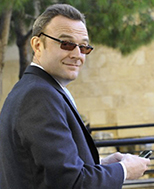 Trouble with Oracle gives the perfect excuse to abandon open source.
Vast revenues from Android should come as no surprise.
Google's titanic 5 year struggle with Oracle took another twist at the end of last week with Oracle disclosing how much money it thinks Google has made from Android.
In justifying its claim for royalties, Oracle estimates that Google has generated revenues of $31bn with profits of $22bn since Android was launched in 2008.
There are two facts that indicate that these figures are not very wide of the mark:

First. Google has reacted with vigour to the disclosures and has attempted to prevent their publication.
Second. RFM's own independent estimates of revenues from Google Android broadly support Oracle's revenue estimate.

However, it is much less clear how much profit Google has made as it is impossible to split many of the costs of producing these revenues between fixed and mobile devices.
For example the costs of the developing the search algorithms, hosting the data and mapping data are independent of the device making them impossible to allocate to fixed or mobile.
This is why RFM only estimates revenues from mobile.
Any conclusions that Oracle has drawn with regards to profits from mobile are subject to the same caveats.
RFM estimates that between January 2013 and December 2015 (3 years) Google generated $20.4bn in advertising revenues from Android devices and $13.1bn in revenues from its app store: Google Play.
This gives a total of $33.5bn in revenues but profit could be anywhere from $10bn to $25bn depending on how the costs are allocated.
Although Android was launched in 2008, RFM thinks that the vast majority of revenues have been generated over the last three years as volume of Android devices really began to ramp up.
Consequently, I suspect that Google is going to have great difficulty in avoiding a hefty royalty payment to Oracle.
This will be expensive in the short-term but I think that it is a blessing in disguise.
I have long believed that in order to fix the problems of software distribution and endemic fragmentation, Google will have to take complete control of the software on its devices.
The problem is that taking open source software and making it proprietary will not go down well with the developer community or fit well with Google's image.
However, with the viability of the system now clearly under attack from Oracle, then it has the perfect excuse to rewrite the entire run-time and remove the infringing code.
I think that the end result will be a complete proprietary operating system and ecosystem just like iOS and Windows 10 over which Google will have complete control.
This will allow Google to ensure that its user experience is as good as its competitors and to distribute its software updates in a timely fashion.