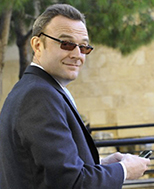 Devices are merely the vessels for distribution of Google's brains. 
Google launched a range of devices that solve some of its most pressing problems but while their volumes remain small, they will be exhibition pieces only.
All of Google's search and intelligence has been folded into Google Assistant and I see the main function of the new devices being to place this functionality at the beck and call of the user.

First: Pixel.
Two unremarkable Android devices (5" and 5.5" screens) with very competitive specifications but coming at a high $649 price unlocked.
Where these devices will shine will be under the hood as Google has made every effort to ensure that the problems that beset it on other Android devices are not a factor here.
Google Assistant comes fully integrated into the whole device and works directly from the home button or with voice activation.
Google is fully in control of the software and will silently update the device in the background solving its huge problems with fragmentation and updates on other devices.
Most importantly of all, Now on Tap (see here) has been folded into the assistant such that it has contextual awareness of whatever the user is doing on the device whether that service is owned by Google or not.
I have long believed that this is a stroke of genius as it allows Google to collect data on Digital Life services that it does not own while at the same time improving the user experience.
The device is going exclusive with Verizon (which ensures marketing support and distribution in USA) as well as Deutsche Telekom, Rogers, EE and Telstra.
This will ensure that volumes are higher than they have been for Nexus devices, but at that price point it is a Samsung or Apple world.
Second: Daydream.
This is Google's answer to mobile VR and comes with some good differentiation.
The device is made of fabric making it comfortable to wear.
It communicates wirelessly with enabled devices and comes with a controller for interaction in the virtual world.
Google has also done a good job getting partners on board with Netflix, Hulu and HBO all agreeing to allow all of their content to work in this configuration.
All of Google's properties will naturally work with the device.
Pricing is very attractive at $79 and, with phones from other handset makers on the way, this puts Google in a very strong position in this new, but completely untested market.
Third: Home.
Google launched two devices: a smart modular WiFi router and the previously announced Google Home.
Google Home is coming at $129 which combined with Google's superior intelligence and third party integration gives it the potential to stop Amazon's Echo dead in the water.
The main difference between the two is that Amazon's digital assistant, Alexa, is not nearly clever enough to compete with Google meaning that users are very likely to have a much better experience with Google Home.
However, Amazon has a significant head start with its product and has a huge advantage being the leading online retailer in the developed world.
This is why I suspect that Google Home is coming at such an attractive price and device shipments are going to be a key factor is staking out the territory for dominating the smart home.
This is one area where I am looking for Google to get ahead simply because its product should be leaps and bounds better than the competition.
Fourth: Chromecast.
Chromecast was updated with an "ultra" version that supports 4K, HDR and Dolby Vision that is coming at the attractive price of $69.
The device wisely adds Ethernet to ensure that 4K streaming can be made to work properly and it aims to work seamlessly with all of the other Google products.

I see the aim of these launches being to put Google's brains as close to the user as possible and make it easy to access and use.
This is why the devices (except phone) are coming at what I consider to be very low prices.
The return will be earned through what Google learns from users making use of its brain which will be used to generate targeted advertising as well as improve the quality of the services themselves.
Google has the best AI but has really been struggling to get it properly into the hands of the user which is why the volumes that these devices ship will be of critical importance.
Outside of this perfect world, Google's ecosystem runs on horribly fragmented software over which Google has no control and no ability to add new features or fix problems.
This is why I continue to believe that Google will make Android effectively proprietary (see here) as only then will it have a chance to challenge the dominance of the Apple ecosystem and hold off the threat posed by Facebook.