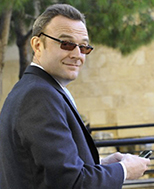 I see no solution to Google's problems in Android O.
Google has released a developer preview of the upcoming Android Oreo (Android 8.0) software, but I can't see anything here that will help solve either the endemic fragmentation or Google's chronic inability to update its own ecosystem devices (non-Pixel).
The preview of Android O headlines with a series of tweaks that provide incremental improvements to the user experience as well as API upgrades to enable developers to write better apps.
A few of these upgrades include:

Notifications: tweaks to make notifications easier and more consistent to manage.
Autofill framework: includes browser like autofill for commonly used data such as name and email.
Picture in Picture mode which is already available on Android TV will now be available to phones as well.
Adaptive Icons which can change their appearance depending upon which device they are being displayed.

These are all well and good and represent steady improvements in the user experience, but they do nothing to solve the two big issues that continue to hamper the Android user experience thereby keeping usage lower and users less loyal when compared to iOS.
These are:

First endemic fragmentation: There are thousands of different implementations of Android which behave differently and result in variations in the user experience.
RFM research indicates that this variation creates user frustration, lower usage and lower loyalty.
Second software distribution: Google has no control over the updates that are applied to the devices that run its ecosystem on Android.
This means that it takes up to four years for new software to fully penetrate its user base.
This gives rivals plenty of time to copy Google's innovations and put them into their devices long before Google's own innovations reach the hands of users.

I have long believed that both of these problems are largely responsible (more than demographics) for the much lower usage experienced by Android devices in general.
Google's Android revenues are dependent on usage and I think that these issues are substantially limiting Google's monetisation potential on Android.
This is why I have long held the opinion that Google must take Android fully proprietary to fix these problems and begin to realise its full potential when it comes to monetisation (see here)
I am still hopeful that we will see announcements that quietly take Android in this direction at Google i/o this year but the indication from this preview is that i/o 2017 could be yet another year of ignoring the elephant in the room.
I remain pretty cautious on Google, preferring instead Microsoft, Baidu and Tencent.