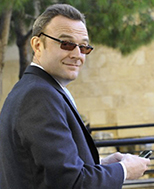 Alexa still ahead despite very poor performance.
New data suggests that Google Assistant is even more superior to Amazon Alexa than RFM's tests have suggested, but still Google remains at risk of suffering a Betamax-like defeat (see here).
The digital agency, 360i has written a piece of proprietary software aimed at scientifically testing how good digital assistants are at answering queries (see here).
This software asks 3,000 questions and then assesses the answers given.
It is here that I suspect some human intervention is needed as both Google Assistant and Amazon Alexa often give answers that I think software will have difficulty in assessing.
This is why I suspect the results are being considered as very preliminary and that some human parsing of the answers is needed.
While, there is no hard data available yet, 360i has said that the initial indication is that for any question, Google is six times more likely to come up with the right answer compared to Amazon Alexa.
This contrast is so stark, that I suspect that Google will still beat Alexa hands down once the real data has been scrutinised and published.
This reflects RFM's own much less scientific tests where every person asked to live with Amazon and Google side by side for four days expressed a strong preference for Google Assistant.
The one exception was a small child who was much more interested in endlessly turning the lights on and off rather than improving his general knowledge.
It is here that we find Google Home's great failing as Google Home does not support the smart light system tested, as it is only available with Amazon Alexa.
This problem is reflected right the way through the entire smart home ecosystem where every smart device one can think of works with Amazon Alexa but only a small proportion work with Google Assistant.
Amazon has been extremely welcoming to third party developers giving a lot of support as well as meaningful discounts for running their services on AWS.
The same cannot be said of Google as almost every developer I have spoken to has not been complimentary when describing the experience of trying to develop for Google Home.
I find this to be a big surprise because Google's Android developer program has been huge and thriving for years.
This is why Google suffered such a resounding defeat at CES in January where Amazon Echo was everywhere and Google Home was barely seen or talked about.
Google's strategy to fix this issue is to focus developers on the assistant rather than the device.
This has two advantages:

First It ensures that any device with Google Assistant in it can control any product written to the one API.
Second and most importantly, developing for the Google Assistant is part of the highly successful Android developer program rather than the poor effort made by Google's hardware division to date.

I still think that smart home is Google's to lose but Amazon Alexa is still orders of magnitude greater when it comes to the number of home devices in the hands of users.
The home speaker is a much more convenient device with which to control the home as there is no requirement to remove the device from a pocket or unlock it.
Furthermore, I don't think that users have yet really understood that the functionality on the phone is exactly the same as it is on the home speaker or anything else meaning that Amazon still has the volume advantage in the mind of the developer.
I still think that Google has the advantage as it has by far the better product but developers start really making their products work with the assistant soon, then the game will quickly be lost.
Google's outlook for 2017 remains pretty good but the shares still look fairly priced leaving me preferring Microsoft, Tencent and Baidu.