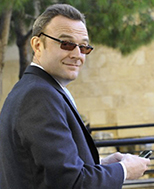 Share prices, sentiment and outlook for both HPQ and Dell have crashed recently as confidence that Windows 8 will drive a PC replacement cycle has hit rock bottom.
Combine this with the impact of a sluggish economy and share losses to tablets, and one can arrive at a view that the PC market and its players will never grow again.
This, in my view, is far too pessimistic but I believe that we are at an inflection point and that the PC market will never be the same again.
New versions of Windows have always driven a cycle and like it or loathe it; Windows 8 is the biggest upgrade we have seen since Windows 95.
I am convinced that we are going to see a replacement cycle and I am including Windows 8 tablet-like devices in these numbers.
Tablets running Android or iOS should be excluded as they are not really proper computers and should not be counted as such.
PCs that are replaced with these types of devices are sales lost to the PC market in my view.
So the cycle is coming but when will it hit?
Confidence is so low at the moment that if demand swells immediately after Oct 26th, then there will be no supply to meet demand as the supply chain is sitting on its hands until it has some visibility.
I suspect that it will be Q1 and Q2 2013 which will result in a component surge seen by Taiwan in its Q4 reports and the PC makers themselves in Q1 and Q2.
However, it is more than possible that the old stalwarts of the PC market will continue to haemorrhage share to the emerging players and a result, Dell, HPQ and Acer are likely to underperform a cyclical recovery in PCs.
I believe that this is because the nature of the PC market will radically change with Windows 8.
For the last 15 years, form factor has been utterly unimportant but now Apple has made the way computers look an important factor in the user purchase decision.
Hence, innovation around form factor will become important for the first time, and frankly I do not believe that Dell, HPQ or Acer are set up to meet this shift in market drivers.
As Microsoft and Intel hollowed out the PC market, the PC makers themselves were forced to outsource more and more simply to make ends meet.
Unfortunately that included a lot of their capacity for innovation and now they remain largely reliant on the ODMs for development.
This essentially means that they will be the last to produce new form factors and will always be behind the cutting edge.
The likes of Asustek and Samsung have this ability in house.
It is no surprise to me that during this year, it is they that have always announced and come to market with innovative form factors before anyone else.
Form factor is going to be a key purchase driver during the Windows 8 cycle and as a result I think that Asustek, Samsung and maybe Lenovo will continue to gain share at the expense of everyone else.
I want to be involved in this cycle, especially as no one else wants to, and I think there are two ways to do that.
First, the rising tide lifts all boats angle where one would buy a selection of Intel, Microsoft, Seagate and Western Digital.
Second, the market share angle where one would buy Asustek and Samsung and leave the rest alone.
The laggards are extremely cheap but it looks like they have only a downward spiral to look forward too.