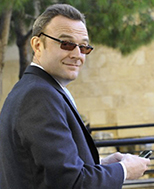 The best thing for Square would be to pull its IPO.
The news that Square has again cut the price of its IPO serves as a severe warning that the IPO window is about to slam shut.
Square, the US payments company and competitor to iZettle, is looking now to price its IPO at $9 per share giving a valuation of $4.1bn.
This is 25% lower than was expected last week ($11-$13 per share) and 32% below the last round that was struck at $6bn.
However, the investors in this last round are protected by a device called a ratchet.
This means that if the IPO price is below that which was promised, these investors are issued extra shares to make up the difference.
In this case an extra 10.3m shares costing other shareholders $93m will be issued to these investors who invested $150m and are guaranteed a 20% return.
In my opinion this creates a conflict of interest as it is becoming clear that the best interests of the company would be served by pulling the IPO.
This is for a number of reasons:

First. Sentiment is starting to turn against hugely valued start-up companies making it a bad time to sell shares. (see here)
Second: Square's growth is slowing and it is not making money nor is it generating cash. Public companies tend to do better when they are profitable unless they are very fast growing.
Third: Square's CEO is also the CEO of Twitter which is a far from ideal situation for either company (see here).

Consequently, I think that the embarrassment of delaying the IPO is far outweighed by the benefit of waiting for a better time and getting the company into better shape before going public.
The problem is that the investors in the latest round have no incentive to call off the IPO because as long as the shares don't fall below $7.2 per share they will make money when the lock-up expires.
With a bad IPO, Square will require a spectacular return to form in order to shift the stigma of its bad start and of this there is no sign.
Unfortunately, I think that the IPO will be going ahead and hence, I am not optimistic with regards to its post-listing performance.
This is likely to have a knock-on effect on private company valuations and expose a number of so-called unicorns for the donkeys they really are (see here).
In the long-term a reset of valuations to realistic levels is a good idea but the journey to get there is always very painful.