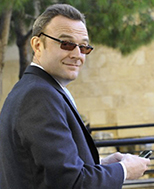 Small war chest means laser sharp strategy and execution needed. 
Chinese real estate developer Sunac has pumped $2.2bn into LeEco to get the fledgling Chinese ecsosystem back on track, but I still think it will need to dump autos to have a chance.
Sunac is buying a 8.6% stake in Leishi (the parent company) for RMB6.04bn, a 15% stake in Le Vision Pictures (movies) for RMB1.05bn and a 33% stake in Leishi Zhixin (TVs) RMB7.95bn.
This all adds up to RMB15.04 or $2.2bn which should help keep the wolf from the door but it looks to me like much of the money is already committed.
I suspect that the RMB7.95 going into Leishi Zhixin will help finance the acquisition of Vizio as well as the very reasonably priced TVs that the company launched a few months ago (see here).
This leaves RMB6.04 ($872m) to finance the development of everything else of which around $250m will already be tied up in the real estate transaction LeEco has with Yahoo.
This leaves $622m to keep the rest of the ecosystem strategy alive until it begins to generate cash.
Given Xiaomi's experience in developing an ecosystem via hardware, this could take a while and even then, a high level of cash return on sales is far from guaranteed.
Now that the immediate pressure has been released, LeEco has come out of its corner fighting stating that it will now take on and far surpass Baidu, Alibaba and Tencent (BATmen) in their home market.
This will take some doing as these three all already have at least 2 dominant Digital Life services in the Chinese market (see here), far more than 500m users each as well as billions of dollars of organic cash generation every quarter.
By comparison, LeEco is starting from almost nothing and has around $622m to invest putting it behind even Xiaomi.
This is why the company is seeking a separate line of financing for the automotive offering and I think it is clear that the Faraday Future factory in Nevada, USA will remain on ice until this issue is fixed.
This also means that the LeSee electric vehicle will also be delayed for the same reasons.
There is still huge scepticism that LeEco can make it given that the investors in Sunac sent its shares down more than 6% in Hong Kong when the deal was announced on Monday 16th
I still think that LeEco has to really focus on the areas where it can thinks it can make a difference and even if automotive is separately funded, it is a distraction management can not afford.
Strategy and investments have to be laser sharp to make the most of the relatively small war chest that the company now has to see it through to generating cash of its own.
What the company does now is likely to determine its eventual fate and I am not beyond thinking that it could make an acquisition target.
I see China becoming more vertically integrated and into this LeEco might fit for one of the BATmen (see here).