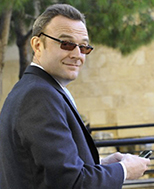 I think the video game streaming ship has sailed.  
Microsoft is showing no signs of giving up on gaming but it will have to do something really special with Mixer if it wants to make any dent at all in Twitch.
Microsoft has renamed the video streaming service that it acquired in 2016, Mixer, and relaunched it with a host of new features in order to compete with Twitch.
Twitch is the gorilla in the video game streaming business that Amazon acquired in 2014 for around $1bn (see here).
At the time of acquisition Twitch had 55m users but the engagement that it generated was quite staggering with 7m logging in every day with an average watch time of 2 hours.
In the last 2 and a half years these numbers have continued to grow with now than more than 100m MaUs of which around 10m login every day.
Even more surprising is that engagement has further increased with nearly half of all its users spending 20 hours per week using the service.
When compared to the other players (YouTube Gaming, Mixer and Hitbox), I think that Twitch is more than 10x the size of its nearest rival.
Twitch is a network based business where sellers (game streamers) and buyers (viewers) are put together with Twitch sharing the revenue with its content creators.
Twitch is the standout go to place for streaming video games and given its size advantage, I think there is almost nothing that Microsoft or anyone else can do about it.
Mixer is launching with some pretty cool new interactive features that takes sharing videos to a new level, but I am far from convinced that it can ever gain the critical mass needed to put even a ding in Twitch.
For example, in April 2016 Mixer had just 100,000 users and even its big launch event today has only around 600 users watching it.
Furthermore, if every Xbox Live user was to start using Mixer, it would still be less than half the size of Twitch.
This issue is exacerbated by the fact that Mixer is not available on PlayStation which is a much bigger community than Xbox.
Consequently, I think that Mixer will end up as a niche offering that has a very small, but loyal following.
Whether that is enough to cover the cost of the service remains to be seen.
Microsoft recently made a robust defence of its presence in gaming at its financial analyst briefing at the BUILD conference (see here) with which I do not necessarily disagree.
However, both Microsoft and Sony have made a horrible mess of trying to leverage their gaming communities into mobile and I do not buy the argument that these communities are not applicable on mobile.
These users almost all have smartphones upon which they will play games albeit different from those that they play on consoles and PCs.
Twitch is big but there are billions of users playing games on mobile devices and gaming is by far the biggest revenue generating segment for developers.
This is why I think that if these communities were properly leveraged into the mobile, they would be orders of magnitude more valuable than they are today.
Furthermore, in developed markets, this space is vacant with the only really big player (Tencent) being only present in China.
This is why I think that someone with the ability to do with Xbox what Microsoft cannot would be willing to pay more for the asset than it is worth to Microsoft.
It is under these circumstances that I have advocated for its sale as it would generate more value for shareholders than remaining inside Microsoft.
As it stands today, I think Xbox can generate some value for Microsoft but far more for someone else.