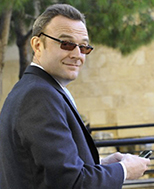 Nokia shareholders are the big winners.  
Nokia and Microsoft have announced that Nokia will sell its Device and Services to Microsoft for E5.44bn.
Key Points are:

Microsoft will pay E3.79bn (0.2x EV/Sales) for the smartphone and featurephone businesses and E1.65bn for a 10-year patent license.
Critically the patent portfolio will remain with Nokia but Nokia has granted Microsoft an option to renew its patent licence into perpetuity.
Existing patent agreements (such as Qualcomm) will be transferred to Microsoft.
Microsoft will continue to licence HERE.
Microsoft will have excusive access to the Nokia brand until the end of 2015 and has signed a 10 year brand licence overall.
Deal to be put to shareholders at an EGM to be held on November 19. I expect it to pass easily.

This deal is great for shareholders as:

The sum of the parts valuation has been indicating for some time that the handset business was polluting the value of the other assets.
This deal removes that pollutant, attributes positive value to it and will allow the real value of the other assets to be realised.
This is the beginning of the carve up of Nokia and I would not be surprised to see the HERE and patent portfolio to be sold off reasonably soon leaving Nokia shareholders with a lot of cash and NSN.
I would expect a strong and positive move on the Nokia shares today.

This deal does nothing for the Microsoft Ecosystem and may even hinder its adoption by other handset makers.
It sends a signal that Nokia is of the opinion that its proposition will not work on its own and that it should get out now to maximise value for shareholders.
Any pretence of Microsoft's independence has now gone meaning that the likes of Samsung, LG, HTC and so on will be even less keen to make Windows Phones than they already were.
The Windows Phone ecosystem will now be wholly reliant on Lumia, which is a good product line, but users seem to have no idea why it is great or why they should buy it.
This is essentially a marketing problem and Microsoft seems to have no clue how to send a message that goes beyond "if you build it they will come".
Nokia has recognised this issue and perhaps as part of Microsoft it will have the ability to put all of Microsoft's vast resources towards solving the problem.
The deal buys Nokia time to get the proposition right, as Microsoft's commitment has substantially strengthened but something has to change in order to see real adoption.
This deal does nothing to solve the issue of the availability of applications, which remains the single biggest reason why a user will return a Lumia device.
History is not on Microsoft's side as its attempts to build from scratch or acquire device businesses have pretty much been expensive disasters.
Net net this is very positive for Nokia shareholders as substantial value should now be realised but how this benefits Microsoft remains pretty unclear.