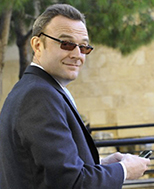 Its too early for Razer to go public.
Razer wants to become the ecosystem for gamers but its progress in this area is at such an early stage that I think it has no business being a public company.
This is because when a company is in transition, things rarely go to plan meaning that deviations from forecasts on results day are likely to be large resulting in wild swings in the share price.
Furthermore, the fact that Razer is listing at $4.5bn, which is more than 10x the revenue that the company is likely to report for 2017, means that any slips or misses will be severely punished.
Razer is a PC Gaming hardware company that prides itself on providing PCs and peripherals that cater to exactly what gamers want.
On the back of this PC enthusiast niche, it recorded sales in 2016 of $392m upon which it made a reasonable gross margin of 28%.
However, just $0.095m (0.2% of turnover) was from software and services which grew to $0.11m (0.6% of turnover) in H1 2017.
This tells me that first and foremost, Razer is a hardware company whose best shot at monetising its ecosystem will be through premium device pricing.
Apple is the gold standard of hardware monetisation where its gross margins on the iPhone are comfortably over 40%.
This means that Razer needs to use software and services to create a user experience that can only be had on Razer products driving increases in prices for Razer products over and above competition.
This will be very difficult as:

First: virtually all of its products only run software and content created by third parties that is available elsewhere.
Second: its ecosystem is almost non-existent today.
At the heart of its fledgling ecosystem a is a software platform that launches, aggregates and compares prices of games as well as software that enables LED colour patterns.
This software has 35m registered users but the fact that there are only 7.8m likes on Facebook, 2.9m Twitter followers, 1.8m Instagram followers and 1.2m followers on YouTube leads me to think that the active users are somewhere between 5 and 10m.

RFM research (see here) has found that in order to hit critical mass, an ecosystem needs to have 100m+ users indicating that Razer has a very long way to go.
However, given that gaming is a specific niche within the consumer electronics industry, critical mass for Razer could be substantially lower.
Twitch now has well over 100m active users and so if Razer was to achieve somewhere in the realm of 50m, that could be enough to begin ecosystem monetisation in earnest.
Razer is also planning to launch a gaming-optimised smartphone which does make some sense as gamers who play games on PCs do also play games (albeit different games) on smartphones and tablets.
This has been tried multiple times in the past with no success but gaming does remain the one segment of the Digital Life pie where there is no dominant player in developed markets.
As a result, if Razer can create a vibrant and engaged community of gamers on its mobile devices then it could begin to generate device preference which in turn will lead to increases in gross margin.
Unfortunately, at a valuation of $4.5bn (around 10x revenues) a lot of this success (which is far from guaranteed) is already being priced into the shares.
As a result, any slip (which is quite likely given the transition) is likely to be severely punished by the market meaning that there will probably be a much better time to consider being involved.