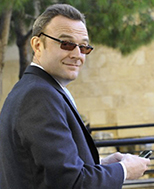 Bixby is not fit for purpose.
Samsung has once again delayed the roll out of the voice component of its digital assistant Bixby further reinforcing my opinion that Samsung can really only compete in hardware.
This, combined with the poor performance already offered by Bixby services on the Galaxy s8, leaves me unsurprised that a method to rewire the Bixby hard key to Google Assistant has already been published.
Bixby was launched with much fanfare at the unveiling of the Galaxy s8 and promised the following:

First, completeness: This promises to give users complete control of enabled apps rather than the few tasks offered by other assistants.
Second contextual awareness: Samsung is promising that Bixby will be aware of the context within which it has been triggered, making it more relevant and useful.
Third natural language recognition: Bixby should be able to understand complex, multi-part questions as well as prompt the user to clarify the pieces that it does not understand.

I have been testing Bixby extensively and so far, the experience bears no resemblance whatsoever to these promises.
Instead Bixby offers a series of suggestions of videos to watch and articles to read that bear little relevance to any of my interests or my history.
The one thing that Bixby can get right is to highlight which apps I use most but the functionality of suggesting which app I am likely to want to use next based on the time of day or my circumstance is nowhere to be seen.
These features are very similar to those promised by Viv, the artificial intelligence company that Samsung purchased in October 2016 which is clearly the source of this product.
However, It appears that Bixby as it exists today has nothing to do with Viv which partly explains the poor functionality but also makes me wonder why Samsung acquired it in the first place.
This is a sure indicator of just how far behind Samsung is compared to everyone else when it comes to developing intelligent services.
RFM research (see here) has identified three stages of voice recognition of which the first and by far the most simple is the accurate conversion of voice to text.
Almost everyone, even Facebook, has pretty much cleared this hurdle but it appears that Bixby still has not.
Furthermore, Bixby vision is also way behind the curve as it is unable to properly identify objects.
Instead what it does is search Pinterest for other pictures with similar pixel patterns.
It does not identify objects nor offer any real functionality beyond finding similar pictures rendering it useless.
Even Facebook, which I have long identified as being behind in AI, is demonstrating reasonably good machine vision which leads me to put Samsung far behind even Facebook.
This leaves Samsung exactly where I left it as a manufacturer of excellent but commoditised hardware that outsells it nearest competitor by more than 2 to 1.
As long as it can maintain that edge, I have no fear for its handset margins but Huawei is trying very hard to close the gap.
Huawei's disappointing handset performance in 2016 has led it to be more focused on profitability this year meaning that it will not be trying to turn the screws on Samsung with quite the same vigour.
Hence, I think that Samsung is set up to have a good 2017 but the rally in the share price has more than taken this into account.
Hence I continue to prefer Microsoft, Tencent and Baidu.