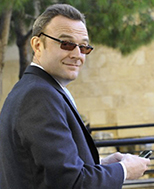 It is still the long-term damage that I fear. 
While Samsung appears to have contained the disaster that was the Note 7, I remain concerned that the reputational damage could have an impact in market share in developed markets and especially at the high-end.
Samsung has taken a massive $5.4bn hit to profits, apologized profusely for the recall and admitted shortcomings in its quality and assurance process but I don't think that the full effects of this issue have fully hit home.
This is because there is also the potential for market share and pricing pressure to materialise from the weakening of its brand and its reputation as a vendor of high quality consumer electronics.
The first sign of this is in with a survey from Harris Poll which shows that Samsung reputation has fallen from No 7 in USA to No. 42, just one position above the US Postal Service.
Apple and Google have remained pretty steady at no. 5 and 8 respectively but Samsung is now thought to be less reputable than Hewlett-Packard, GE and Sony, which are competitors that do date, Samsung has had no trouble in defeating.
What concerns me is that when the Galaxy s8 and s8 edge are available, users in developed markets are likely to think a little bit harder before purchasing and may go so far as to consider something from LG, Google, Sony or Huawei.
Hence, I think that Samsung will have to price the Galaxy s8 and s8 edge quite carefully as well as go on a major charm offensive to calm user fears that these products will suddenly burst into flames.
I am certain that these products will be the safest that Samsung has ever made but that is not how the mindset of the average smartphone buyer operates.
Both of these charm offensives will cost money in terms of pricing and marketing spend.
The high-end devices that Samsung makes generate the majority of its handset profits and I am somewhat concerned that profits could suffer as the aftershocks of this disaster make themselves felt.
This is why I have been cautious on Samsung since the problem with the Note 7 surfaced, and why I would be thinking of taking some profits following the recent excellent performance in the share price.