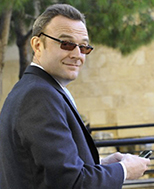 Integration with China not critical but it is elsewhere. 
Tencent has announced that it is leading a buyout of Supercell but the structure of the transaction raises questions as to whether Tencent will be able to earn a good return on its investment.
Tencent is establishing a 100% owned consortium which will acquire an 84% stake in Supercell at a valuation of $10.2bn.
This represents the entirety of Softbank's holding in Supercell as well as some of the shares that are currently owned by the employees of Supercell.
Tencent is leading this transaction and expects that other investors will join it as consortium members but its holding will not decrease below 50%.
Supercell will remain wholly independent from Tencent and will continue to manage its own business but will have access to Tencent's expertise as well as its user base.
This independence is so great that Tencent will not consolidate the financial performance of the consortium even though it has a majority investment in it.
While this is great for those at Supercell that want life to carry on in the way that it has do date, it raises further concerns with regards to Tencent's understanding of how to build an ecosystem.
Tencent has the best coverage of Digital Life in China (77%) and scores the best globally but when it comes to RFM's Laws of Robotics it does not fare so well.
This is because RFM research indicates that Tencent has not fully taken on board what is required to really build a thriving ecosystem as opposed to series of discrete services.
Consequently, when ecosystems acquire Digital Life services to round out their portfolios of services, they really need to be fully integrated to offer the maximum potential for a return.
However, Tencent's situation here is unusual.
I see Supercell as Tencent's strategy to expand overseas and given that very little of Tencent's existing portfolio is relevant overseas, integration of Chinese assets with Supercell is not important.
The real upside for Tencent from this transaction is for Supercell to become the basis of an ecosystem strategy outside of China.
Gaming is a great place to start as in developed markets, the segment is completely wide open as Microsoft, Sony and Amazon have not been able to convert their gaming communities to mobile.
This fact has not escaped Activision and this is why I think it acquired King Digital (see here).
I think that in order to really make a return on this investment Tencent will need to build on the success that Supercell has had in developed markets.
This include creating a deep and rich community around Supercell's 100m daily active users with more games or other Digital Life services.
These could be added into the consortium and it is not impossible to imagine new partners contributing their assets in return for a share of the consortium over all.
The caveat here is that within the consortium asset integration will be of paramount importance and I don't see this level of rigour within Tencent's own Chinese ecosystem let alone a consortium that it claims not to control.
Hence, the consortium will need to operate with laser focus and execution to create real value outside of China.
Given the performance of other industry consortia to date, I have doubts as whether this will be achieved.
This is why I see more upside in Baidu, as I think Baidu understands these issues much better than Tencent does and as a result is likely to derive the most value from its ecosystem.
I continue to prefer Baidu, Samsung and Microsoft over Google, Amazon and Twitter.
Tencent, Facebook and Apple all have upside but face hurdles to overcome before that value can be fully realised.