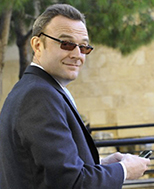 Uber bails from another fight it was not going to win.
Yandex and Uber are merging their ride hailing businesses in Russia and surrounding countries but it is clear to me that the real winner here is Yandex that has managed to send Uber home with its tail between its legs.
Yandex and Uber have announced that they will create a new company and contribute both cash and their assets to create a company that will offer ride-hailing and associated services (like food delivery) in Russia, Kazakhstan, Azerbaijan, Armenia, Belarus and Georgia.
Yandex is contributing $100m while Uber is putting $225 into the new company.
Critically, Yandex will own 59.3% of the new company while Uber will own 36.6% with the employees holding 4.1%.
The CEO of Yandex.Taxi will become CEO of the new company and I have no doubt that all of the key operational roles will be filled by executives from Yandex.Taxi.
The new company has an agreed valuation of $3.73bn after the transaction.
The fact that Yandex has ended up with 59% of the company and outright control despite only putting in less than half the money that Uber has put in, indicates that its existing ride hailing business is far stronger than Uber's.
I see this is an almost exact repeat of what happened in China when Uber sold out to Didi and withdrew from the country.
I also think that Uber had very little choice as it was competing against the local champion and was only around half of its size.
Uber and Yandex.Taxi are market places meaning that to really make money, one has to have 60% market share or be twice the size of the nearest competitor.
I suspect that Yandex.Taxi was already almost at that point and that seeing the writing on the wall, Uber took the wise decision to sell out.
The net result is that Uber has a 37% stake in a company that will now dominate 5 countries and should be able to show very healthy profitability.
This is a much better outcome than the alternative which was holding 100% of a money losing company and being eventually being driven out of business.
Uber is currently beset with real problems in addition to the management issues it is facing at home.
Russia is the second huge market from which it has been driven which will give competitors in Brazil and India hope that they can do the same.
This makes its global domination strategy look somewhat questionable, leaving its real opportunity being to take control of autonomous transportation and creating transport as a service.
The problem here is that analysis of autonomous driving data strongly indicates that Uber is by far the worst at autonomous driving (see here), casting doubts over whether it will be able to live up to that ambition.
With both of these outcomes looking decidedly shaky and management turmoil, it is not a surprise that Uber investors are feeling somewhat nervous.