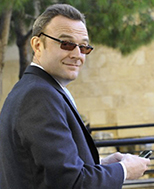 Samsung and GoPro suffer from software shortages.
 Samsung
The best news for Samsung at CES was the failure by Huawei to close its deal with AT&T that would have seen its handsets sold by a major US operator for the first time.
Huawei's absence from the US market is a major boon to Samsung and undoubtedly has been helping its market share as well as its pricing.
AT&T appears to have pulled its deal with Huawei after members of congress raised concerns to the FCC with regard to the security of Chinese manufactured devices running on US networks.
This has been a bugbear that Huawei has been unable to shake for many years and it looks like 2018 will be no different.
This good news was tempered with disappointment as Samsung's guidance for Q4 17 missed expectations on both the top and bottom lines.
I suspect that most of this has been due to the very strong Korean Won which appreciated by 7% in Q4 17 against the USD.
Samsung' agenda for 2018 is to bring intelligence into all of its devices such that they offer a deeper and richer user experience.
Unfortunately, this means Bixby which offers very little intelligence and is most kindly described as a voice control system for an electronic device.
Hence, I do not see this a mechanism of differentiation for Samsung and it's position in consumer electronics is likely to continue being good profitability predicated on selling commodity devices in huge volumes.
GoPro.
The best time to announce bad news is when the cycle is jammed packed and I suspect that for many attendees at CES, GoPro's surrender will have gone unnoticed.
GoPro has announced that it will exit the drone business effectively putting an end to the remote hope that it would be able to find a recovery in another consumer electronics segment.
The problem is that its chief competitor, DJI, has a better product at a competitive price with greater volumes and market share.
I have long believed that the battery issue that the Karma Drone suffered right after launch killed its chances of ever catching DJI meaning that an ignominious exit was inevitable.
GoPro may also have put itself up for sale which makes complete sense as I have long believed that acquisition was the most likely end game (see here).
This is a result of GoPro's failure to develop software and services around its core proposition which should have created the desperately needed differentiation to fend off Chinese copycats.
As it is, Yi Technology and others now make cameras that are practically as good as GoPro's but for half the price.
This combined with a flattish market spells real trouble for GoPro in 2018.I still think that both GoPro and Fitbit (see here) will make reasonable tuck in acquisitions (see here) for the larger ecosystems looking to extend their services or market position into new digital devices.I suspect that GoPro shares will continue to be weak but the timing looks right for potential buyers to take a serious look.I doubt that GoPro will exit 2018 as an independent entity.