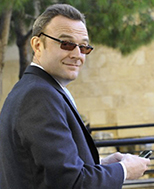 I think, LeEco must exit automotive to survive.
It looks very much like LeEco is giving up its grand plans for a 12,000 employee eco-headquarters in return for hard cash in order to give the ecosystem strategy time to succeed.
Despite these radical actions, I still think that LeEco's only chance is to give up its automotive ambitions and focus on its core business: the ecosystem.
LeEco has recently raised $2.2bn (see here) which I calculated would leave $622m free to support the fledgling ecosystem of products and services.
However, the sale of the 48 acres it purchased from Yahoo to Genzon Group, the Chinese real estate developer this increases my estimate of free cash for investment to $1.132bn.
This is because to reach the $622, I took off $250 for purchasing the land but this outflow is now an inflow of $260m, improving cash flow by $510m.
This will give the company time to develop its offering but I remain concerned that its automotive ambitions remain a major problem.
LeEco's automotive strategy is centred on an electric vehicle start-up called Faraday Future in which its founder is the major backer.
It broke ground on a huge 3m square-foot factory in Nevada in April 2016 but because contractors have not been paid, work has since ground to a halt.
Furthermore, Faraday Future has now reduced the size of the planned factory by 80% to 600,000 square-feet, cut the number of models from seven to two and delayed the factory opening by at least 1 year.
Faraday Future's problems do not end there as senior management turnover has been high in the last 9 months and there could be as much as $300m in unpaid bills.
As Apple (see here) and even Tesla have found, building cars is a difficult business that requires a lot of time and very deep pockets.
I am pretty certain that Faraday Future has none of these things making its chances of long-term solvency very slim.
This is why I think that LeEco's best interests will be served by not having this millstone hanging around its neck.
Faraday Future clearly needs hundreds of millions of dollars of new investment which LeEco simply cannot afford if it is to have any chance at delivering on its ecosystem ambitions.
These ambitions begin with a media consumption strategy that needs both heavy investment in terms of content and attention to detail when it comes to software and the user experience.
Furthermore, management needs to be focused on delivering on these ambitions rather than being distracted by building self-driving cars.
RFM research has found that currently, the user experience in the automobile has no effect on the user's decision on where to live his Digital Life and therefore building a car to deliver one's ecosystem makes no sense at all.
This combined with the difficulties, cost and poor profitability of automobiles, is why I think that Apple backed off (see here).
Hence, I think that for LeEco to have the best chance of succeeding, it needs to extract itself from Faraday Future and forget about self-driving cars.
Building a thriving ecosystem is difficult enough and throwing in cash constraints and management distractions can only make it next to impossible.